Last Updated: November 13, 2019
It may be hard to choose the right gift for aging parents, grandparents or loved ones. Elderly people have more than likely received a lifetime of gifts already. Also, they often have different ideas of what a valuable gift may be.
To help you get started this season, we have some great holiday gift ideas for your elderly loved ones.

Gifts for Seniors Who Travel
If you are buying gifts for older relatives, travel gear is a great option. Traveling can be uncomfortable for anyone, and seniors face unique challenges while flying or taking a train, particularly if they require oxygen.1 Choose gifts that will help elderly family members travel in comfort and style. They will be thankful that the trip will be a little bit easier.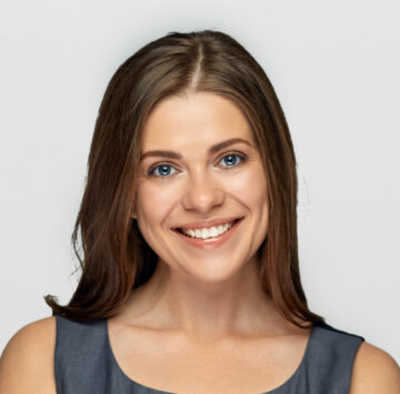 Talk with a Senior Living Advisor
Our advisors help 300,000 families each year find the right senior care for their loved ones.
Smartphones for Seniors: Phones are not only important for keeping the social connection, which is a necessary ingredient for quality of life — but also is crucial for older adult safety. Many smartphones for seniors today offer large buttons, simple menus, voice typing and safety features.
Adult Coloring Books: Believe it or not, coloring is back, and it's not just for children. Adults all over the world are getting into intricate coloring books made just for them. Seniors enjoy the books, too. If your loved one has memory issues, these adult coloring books feature familiar themes from his or her past. The only trouble with these books is slowing your loved one down, so he or she doesn't finish the whole book at once. Coloring books can also help pass the time during long hours at the airport terminal or train station.
Talking Watches and Alarms: For seniors with vision problems, a talking watch from MaxiAid gives your elderly loved one control over alarms and reminders. Available in digital, analog, chrome or with comfortable fitting rubber bands. Alarm clocks, like Reminder Rosie, are another great gift that sets voice alarms for your loved one in your own voice. Imagine your parent hearing your voice telling them it's time to take medication or fix lunch.
Gifts for Seniors Who Watch TV and Walk for Exercise
Plenty of seniors love to kick back in a comfortable chair or on the sofa and watch TV. For those who do spend lots of time watching television, exercise and movement become especially important. Hours of sitting in one position can lead to circulation problems and other health issues for older people, so it's important to encourage walking, if possible.
Walking as an exercise is a great way for the elderly to stay healthy and improve circulation. Giving gifts that help your elderly loved one exercise is an excellent way to show that you care about their health and hobbies. Your loved one's aging joints will benefit from items designed to help seniors keep active. These gift options cater to the specific challenges older people face when they walk and exercise.
Fashionable Compression Socks: Nurses who spend all day living on their feet love these socks, and so will the older adult in your life. These fun and fashionable compression socks and tights will help your loved one's circulation, put a spring in their step and a smile on their face.
Low Impact Exercise Equipment: It's important to stay fit in all seasons of life, but especially crucial for seniors to help prevent stroke, heart conditions, and other common ailments that come with age. There is plenty of low impact fitness equipment for seniors to keep them moving, help with balance and strengthen extremities. Finding the right equipment will help your loved ones enjoy exercise again.
Personal Emergency Response Systems: Personal emergency response systems (PERS) are getting more sophisticated. Fall detection pendants and wristbands can be pressed during emergencies to alert professionals and family members. Medical Guardian has a full-service monitoring center that is always there when you need them. These items can provide peace of mind for those with elderly loved ones, whether they are living independently or in need of senior care services.
Gifts for Seniors Who Like to Entertain
If your parents, grandparents or other older adults in your life enjoy having company over, find tools that will help make it easier for your loved one to host social gatherings. If your loved one enjoys cooking, use that as inspiration for your gift idea. If you are buying a gift for someone who loves to share photos and tell stories, try giving them some senior-friendly technology that will help them do that. If they prefer games, find something in that genre.
Tablets and iPads: These all-in-one devices are in many ways tailored for seniors with the touch-screen technology and large print options. Accessibility features go a long way towards making technology easy for the elderly to use. The social connection is important for elders, and you might be surprised how savvy your senior loved one can be with a quick tutorial on both Kindle Fire and customizable iPads. There are also simplified tablets like GrandPad – good for entertainment, connecting with family and brain-exercising fun, this impressive technology is an excellent option for an aging loved one. From books to games to television shows, tablets open up a whole world of fun possibilities for seniors.
Kitchens Essentials Set: For seniors who struggle with arthritis or limited hand strength, custom kitchen sets that cater to these conditions can make a perfect gift. Ergonomic kitchen gadgets and arthritis supplies are great gifts for the independent senior in your life. These tools make cooking much easier, so the set is perfect for someone who loves to cook but has reduced dexterity.
Gift certificates to grocery stores or a favorite restaurant: If your loved one is still independent, gift certificates to grocery stores and dining venues allows the older adult to not only cut expenses when grocery shopping but also allows the senior an entertaining lunch or evening out for a special dining experience. You may want to consider restaurants that deliver, so that food is just a phone call away. This is also a great gift to help prevent senior malnutrition — an epidemic that many are unaware of that occurs in the aging population. Give your loved ones the gift of some easy, tasty meal options.
Christmas Gifts for Seniors Who Have Everything
Seniors who seem to have everything are an especially tough crowd when it comes to giving gifts during the holidays. For the older adults in your life who you struggle to find gifts for, the answer may lie in taking a more personalized approach. Find unusual gifts that will make his or her life easier and more enjoyable, and that he or she would never think to buy for themselves. For example, many grandparents will love custom throws that celebrate a favorite memory or a family event.
Blankets and Throws: While this may sound obvious, you can't go wrong with a cozy blanket or throw at Christmas time — and there are so many custom options available these days! Your loved one will enjoy this gift every time it gets chilly. Whether you're a talented quilter who can create a homemade masterpiece, or you prefer to customize with a heartfelt photo throw from Costco or Shutterfly, this is a gift option that will warm the soul along with the body.
Custom Gift Basket: Gift baskets add the personal touch to practical products. Create a Christmas care basket that includes slippers with your loved one's favorite lotions, bath soaps, cologne or perfume. A custom food basket of your loved one's favorite meats, cheeses, chocolates or sauces is appetizing suggestion. A gift basket balances practicality with personality and love.
Lap Desk: A lap desk fits most chairs and allows your loved one to write letters, read books, play games and relax for dinner from virtually anywhere in the home. This gift makes it easy for seniors to do household tasks without having to leave the comfort of a favorite chair. Portable and sturdy, lap desks are a great gift for seniors who want to be a part of the conversation but may lack a bit of mobility.
Talking Photo Albums: Not only can you create memories for your older loved ones through images, but you can also record your voice. For seniors with any level of cognitive decline, talking photo albums are a special gift, especially during the holidays. For those in memory care communities, visiting family can pick up their family albums and reminisce for many hours of connection and conversation.
Medication Management Devices: Living independently for as long as possible is the goal for many seniors. Tech gadgets help older adults remain safe while aiding their independence and mobility. Medication Management Systems like MedMinder, a digital pill dispenser, allows you to fill a medicine tray for your parents and program the medication schedule online. Gifts that help seniors manage medication safely are perfect for loved ones with memory issues.
Gift Certificates for a Massage: Massage therapy provides many benefits for seniors. Find a massage therapist who understands how to work with elderly patients and help them feel rejuvenated.2
Do you have any other great gift ideas for seniors? Share your recommendations or additions to this list in the comments below.
Sources:
1Tips for Safe Senior Travel. (n.d.). Retrieved from https://www.aplaceformom.com/planning-and-advice/articles/senior-travel.
2February 22, 2011. (n.d.). The Aging Body: Massage Therapy Journal. Retrieved from https://www.amtamassage.org/articles/3/MTJ/detail/2315/massage-and-the-aging-body.
Related Articles: