Activity directors at senior living communities are known for thinking of fun outings, games, and exercise programs for older adults. With up-close communal activities off-limits to help prevent spreading the coronavirus, they've had to get creative and find new methods to keep residents connected. Learn activity ideas from senior living experts, as well as tips to reduce loneliness and keep your loved one entertained at home.
Senior activities ideas from assisted living experts
Independent and assisted living communities have adapted classic activities and created new ones to keep residents active throughout the pandemic."We're engaging the staff members at our communities to use their creativity," says Cece Credille, senior vice president for quality services at Enlivant, a Chicago-based senior living company. "They're keeping residents stimulated, despite these unprecedented challenges." Here are some ideas from senior living experts, and tips to adapt them for your family at home: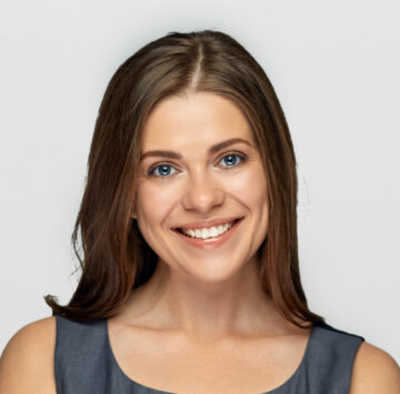 Talk with a Senior Living Advisor
Our advisors help 300,000 families each year find the right senior care for their loved ones.
Downsized favorites. Can't make it to the golf course? Surpass Senior Living, a group of communities headquartered in McKinney, Texas, have set up putt-putt competitions in hallways and open areas for elderly residents to practice while keeping their distance.
TIP: If your loved one at home misses a favorite activity, try an adaptation. Whether it's a backyard golf set, tying flies for fishing, or playing virtual casino games, there are plenty of ways to support passions while social distancing.

Movie nights. New Town senior apartments in Baltimore didn't want to stop their Wednesday movie nights. So staff passed out popcorn and residents watched the same film from the comfort of their own apartments.
TIP: Put on comfy pajamas, pop popcorn, and have your family members stream or download the same movie at home, or use an app like Netflix Party or Gaze to watch and chat at the same time. If people don't have streaming services or smart TVs, some public libraries are offering DVD delivery during the pandemic. Let your aging loved one pick a classic movie they enjoy — you can talk about your favorite parts on the phone!

Personalized activity baskets. Communities throughout the country are creating personalized baskets with materials for activities focused on personalized themes residents enjoy, like exercise, animals, and music.
TIP: Personalized experiences are more engaging and stimulating than generic activities, research shows. Making and delivering a personalized basket to your elderly loved one also shows you care about their interests and passions. Consider surprising your art-loving mom with some new pens, beautiful postcards, and a puzzle or coffee table book from her favorite painter.

Armchair travel. Many communities are using technology to take "virtual trips" to foreign countries like Italy and Spain. The residents of Brookdale 119 in Overland Park, Kansas, even got to "fly away" for the evening. Staff dressed as flight attendants performed a fun safety demonstration and pushed a snack cart down the hallway for a unique, socially distant happy hour.
TIP: Ask your aging relative if there's a place they've always dreamed of traveling. Find a documentary or book set in that location to enjoy together.


Hallway events. Communal hallways are a great way for residents to interact while maintaining a six-foot distance. "They're playing Wheel of Fortune or Family Feud and having exercise time in the hall with people sitting in their doorways. Our staff also stroll the hallway with music and action to entertain the residents," says Credille.
TIP: Classic game shows are a fun way to connect with senior loved ones at home. Watch reruns online and try to call out answers before the contestants do, or go online for virtual games of Jeopardy or Price is Right.

Crafts. Many senior living communities are stocking up on materials for popular crafts like knitting and crochet, two great ways to stay busy while listening to the radio or watching TV. Even people with dementia can respond well to supplies like soft yarn that provide sensory stimulation.
TIP: If you're up for learning something new, ask your loved one to help teach you a craft they enjoy. Or, try a new skill like origami or whittling.

Play trivia games. Brookdale Senior Living recommends trivia as a fun and competitive challenge. They suggest the Random Trivia Generator website or app for free questions.
TIP: Consider apps like Kahoot and Drawful for at-home trivia. You can use them to customize games and quizzes with your own family facts and traditions, and play virtually over Zoom.


Concerts. Outdoor concerts have become a common stand-in for usual entertainment, weather permitting. Local couple Gary and Linda Sclafani lifted resident spirits at a Sunrise Senior Living community in Dublin, Ohio, by playing popular songs for seniors with open windows.
TIP: Set up a video call with family and friends for a fun singalong. Even if you're off-key, oldies and classic songs are a great way to connect with aging loved ones. Seniors with dementia also benefit from familiar music.

Exercise. Active seniors may be going stir crazy right now! Some assisted living communities, like Enlivant, are leading hallway exercise programs. Others are encouraging stretching or planning outdoor activities to comply with social distancing protocols.
TIP: YouTube channels like Sit and Be Fit offer at-home classes for seniors with limited mobility, while upbeat Jane Fonda workouts focus on cardio and core strength.


Virtual clubs. Book clubs and knitting groups have moved online with video meetings at Eddy Senior Living communities. Residents can still get together to share common interests without the risk of in-person gatherings.
TIP: Book clubs aren't only for adults. Set up Zoom dates for your senior loved one to read favorite books to the grandkids. If you both have a copy, the kids can read along.


Back to Basics. "I've noticed that bingo has been a common request," says Raina Akers of Orlando, Florida. "The cards are given to residents in their rooms, then the numbers get called. Everyone down the hall can hear the 'Bingo!'"
TIP: Routine, traditional activities can be comforting to seniors during this time of rapid change. Keep this in mind when making plans with your loved one at home as well.

Letters. Most seniors remember a time when snail mail was their main form of communication. Some assisted living communities are starting pen pal programs to link aging adults with local children. It's a chance for kids to work on their writing skills — and for seniors to tell their stories.
TIP: Many activities during the pandemic rely on technology to connect with family and friends, but "screen fatigue" can become overwhelming. Writing letters is one alternative — you can look back on the pages as a record of this unprecedented time.
Family activities for elderly loved ones
Many senior centers are closed, leaving family caregivers more time at home with their loved ones. Here are some activities you can do as a family to stay entertained during social isolation:
Sort through keepsakes. Do you have keepsake boxes in your garage or attic that haven't been opened in years? Dust off old yearbooks and family photos to reminisce together. Laugh about old-fashioned trends, and share stories about your childhoods.


Take a virtual trip down memory lane. Google Earth is an amazing way to "travel" during times of social distancing. Try looking up your loved one's childhood home or the hotel where they spent their honeymoon. If they have old pictures, compare and contrast with the new ones you find. Explore the snow-covered peaks of the Himalayas or the colorful coral reefs of the Caribbean.


Learn about your family history. Companies like Ancestry.com and 23andMe offer at-home testing kits that can trace your genetics back dozens of generations. These results can be a great starting point for conversations about family history.


Redecorate a room. Energetic indoor spaces can make social isolation a little less dreary. If you've been meaning to clear out clutter or rearrange rooms, this is a great opportunity to get started. Even small changes, like new throw pillows or an updated rug can brighten up a room.


Put your green thumbs to work. Being outside in nature decreases stress and fosters well-being. Gardening is beneficial to seniors, even if you only have space for a few flower pots. Many hardware stores offer curbside delivery, and some community gardens are sending out seeds.


Record an interview. If your elderly loved one lives with you, sit down for a chat with a cup of tea or coffee. If not, you can set up a convenient time for grandparents and grandchildren to talk over the phone or on Zoom. Use a free voice recorder feature on the computer, or the recording app on a cellphone. The tape will be fun to listen to years down the road!


Bake. Does your family have a famous birthday cake recipe passed down for generations? You don't need a special occasion to indulge your sweet tooth these days, and individual cupcakes and cookies freeze well. Just don't give the grandkids too much sugar!

Solo activities for seniors during social isolation
If your loved one is isolating in their own home, or if you're looking for activities to entertain them while you work, here are some unique ways for seniors to spend time alone:
Create. If your loved one is an artist or writer, encourage these creative activities! It can be difficult to find motivation during these stressful times, but a finished product creates a sense of accomplishment. Skills aren't required to enjoy creativity — adult coloring books, doodles, and journaling are all beneficial.


Read. It seems obvious, but reading is a great way to improve brain health. If your loved one doesn't have the eyesight or attention span to read traditional books, consider interesting podcasts or books on tape. If you have similar interests, a mini family book club is a fun way to bond.


Craft for a cause. Knitting hats for newborns, sewing felt blankets for the humane society, and writing advice for the local newspaper are all ways seniors can be part of their community while isolating.


Learn something new. Open Culture offers hundreds of free online courses. Whether your loved one wants to learn about economics, the Italian renaissance, or computer science, there's an option available online.
Plus, many of the classes are taught by top universities like Harvard and Stanford, and come with extra resources like e-books, audio recordings, and free film libraries.
Learn more about activities for seniors