Time and again, studies show that the body and mind are intrinsically linked when it comes to over-all health and wellness. The role of a calm state of mind can greatly impact disease progression and healing, and due to this symbiotic relationship, holistic medicine and therapies are becoming more mainstream, alongside traditional treatments.
Reflexology is one such therapy that uses the art of touch and pressure points to improve both mental and physical health and wellness. Read more about how seniors can use this therapy to improve their quality of life.
Reflexology
Reflexology is a non-intrusive practice that has roots stemming from early Chinese and Egyptian cultures. The concept of "zone therapy" was introduced at the turn of the 20th century and was adopted as a complimentary therapy in the western world in the mid 1930s.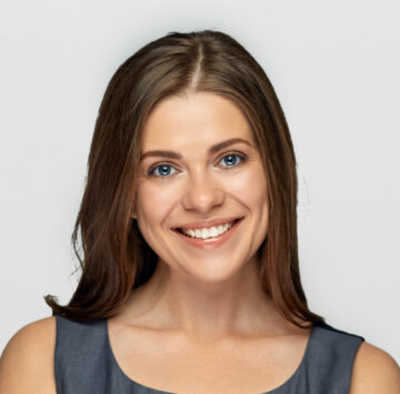 Talk with a Senior Living Advisor
Our advisors help 300,000 families each year find the right senior care for their loved ones.
Reflexology aims to re-balance and relax the body through the manipulation and massaging of pressure points on the hands, feet, outer ears and face. According to a Verywell article, the theory behind the therapy is that there are certain areas on the hands and feet that are "connected to specific organs and body parts through energy channels in the body." The application of pressure on these specific points is said to "remove energy blockages and promote health in the related body area."
The following are examples of reflex areas and their corresponding body parts:
Low back and intestines are towards the heel

The heart and chest are around the ball of the foot

The liver, pancreas and kidney are in the arch of the foot

The tips of the toes reflect the head
The Association of Reflexologists in the UK has an interactive foot map posted on their website, which helps to define the connections further.
Ways Reflexology Can Be Helpful to Seniors
An article published in the Canadian Journal of Reflexology suggests that seniors may find the therapy to be more beneficial than any other demographic, due to the many years they have spent on their feet. Reflexology is especially beneficial for seniors because it helps to relieve common symptoms of conditions like:
Arthritis

Cancer

Digestive diseases

Multiple sclerosis

Post-operative recovery
Reflexology is also helpful in fall prevention because it stimulates nerve endings to help improve balance and flexibility. The pressure applied to the foot can also relieve pain and tension and improve your senior loved one's mobility and range of motion. This is especially helpful for people who are recovering from surgery or who have difficulty moving specific parts of their body.
Reflexology also encourages relaxation and stress management, which are two direct links to mental wellness for seniors. The manipulation of pressure points calms the nervous system and increases circulation, resulting in a relaxation response.
Daily anxieties and frustrations are often relieved after a reflexology session and people are left with a healthy state of body and mind. Treating both the body and mind through reflexology helps to slow the aging process, increase energy and encourage seniors to remain active and social.
Reflexology is beneficial to seniors when performed by a qualified reflexologist practitioner and can improve the quality of life for your senior loved one.
Have you tried reflexology and seen any benefits? What was your session like? We'd like to hear your stories in the comments below.
Related Articles: