Canines bring many benefits to aging parents – including companionship, purpose and improved quality of life. Unfortunately, the changes that aging brings can also impact your parents' ability to care for their pets.
Read on for tips on how to find a home for a pet when your aging parents can no longer care for them.
Aging Parents and Pets
When George Honn knocked on his mother's door to pick her up for a doctor's appointment six years ago, she was startled. "That's not today," she told him.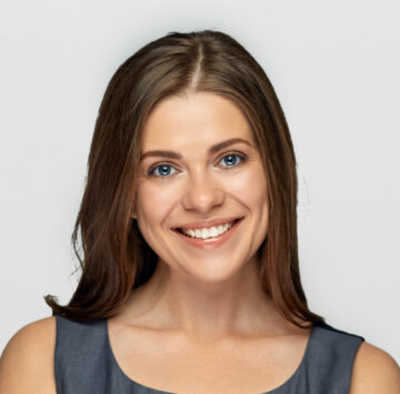 Talk with a Senior Living Advisor
Our advisors help 300,000 families each year find the right senior care for their loved ones.
Sadly, George wasn't as surprised as his mom, Charlotte, who was 81 at the time and living in Kansas City, Missouri. Once a talented cook and seamstress, Charlotte had been slipping for a while, forgetting appointments and endangering herself and others when she got behind the wheel. Sometimes, Charlotte didn't slow the car at all as she merged into the path of speeding vehicles on a busy highway. "I'm an old lady. They have to let me in," Charlotte told George when he rode beside her. In 2014, a doctor diagnosed Charlotte with dementia and banned her from driving. George and his wife, Nancy, who lived nearly an hour away in Paola, Kansas, checked on Charlotte regularly and got her out of the house occasionally.
At least Charlotte had her dog, Chester, a young, 20-pound West Highland Terrier mix, to keep her company. However, as Charlotte's dementia worsened, she frequently forgot to let Chester outside to relieve himself.
Charlotte's apartment smelled of urine, and she fell and injured herself often.
In 2015, Charlotte moved to an assisted living community that allowed pets. However, she still forgot to let Chester outside. The Honns worried that the assisted living residence would insist that Charlotte couldn't keep Chester.
Before they could find Chester a new home, an emergency made the issue even more pressing. Charlotte fell again, breaking her ankle, and was admitted to a skilled nursing facility permanently in late 2015. This time, Chester couldn't go with her.
When a Senior Can't Keep a Pet: A Common Dilemma
Westie Rescue of Missouri is contacted "all the time" by children of aging parents unable to keep their pets, says Cheryl Sanford Aston, a volunteer and board member with the rescue group.
"Typically, the family or a friend will contact us," says Sanford Aston. "A lot of times, it's a crisis situation where they might say, 'I have to get rid of the dog tomorrow.'"
The Honns didn't want to take in Chester, who was five by that time and still not properly housetrained. Charlotte's grandson took Chester for a while but the dog, stressed by an unfamiliar environment, chewed up furniture and gnawed through a wire crate where he was kept when the man left the house.
The Honns boarded Chester temporarily at a kennel. Meanwhile, George's mother Charlotte continued to decline mentally.
At times, Charlotte thought she was living on a boat. Other times, not understanding the facility's pet restrictions, she pleaded for Chester's return. "He doesn't need to be rescued," Charlotte told them. "He's got a home here. Bring him back."
Nancy called animal rescue groups but says all of them turned her down because they were full. "I was upset because it wasn't fair to the dog," says Nancy. "Something needed to be done but we had no idea what to do. I didn't want to put him down."
Planning Ahead for a Parent's Pet
It's a good idea to ask your parents to include in estate planning a guardian for their pet and/or enough money to fund veterinary care, boarding and expenses related to finding the animal a new home, says Sanford Aston.
Plan ahead so you're not making decisions during a crisis.
Pet rehoming options could include:
Adopt to a family member or friend.
Sign over the pet to a reputable rescue group. Make sure the organization is licensed in the state where it's located and has standards in place for adopters. A good rescue will charge an adoption fee, have the adopter sign a contract promising to return the pet if that person no longer wants to keep the animal and will follow up at least once or twice on the adoption. You can search online to find local animal rescue groups.
Surrender to an animal shelter. If you have no choice but to take the pet to an animal shelter, try to find a facility that is clean, well-managed and has an excellent reputation. Ask friends about shelters where they adopted their pets. At the shelter, inquire about its euthanasia policy and procedure when a pet is not adopted within a certain time frame.
Temporarily board the pet while looking for an adopter. Be sure you tour the boarding facility and check out where the pet will be kept. Also, inquire about how much recreation or playtime the pet will receive.
Whatever you do, don't advertise the pet on Craigslist or elsewhere as "free to a good home." Unfortunately, people seeking free dogs sometimes have nefarious intentions such as selling the pet to dog fighting rings or reselling the animal to the first buyer with no screening or follow-up.
If you adopt out the pet out on your own, charge an adoption fee of at least $60 to $100 to weed out people with bad motives, follow up a few weeks later and let the person know they can return the pet if things don't work out.
"We Just Matched Perfectly"
After finding no rescue group for Chester, Nancy reached out to an acquaintance who volunteered with animal rescue organizations. The woman contacted Sanford's rescue group, Westie Rescue of Missouri, which accepted Chester into its program and adopted him to Fortune Campbell, who lives in Columbia, Missouri, about two hours away from Kansas City.
"He's doing really well," say Sanford Aston. Charlotte still asks about Chester, but the Honns say it would upset her too much to see him again when she can't have him back. Things turned out well for Chester, though.
A few months after Campbell adopted Chester, her husband passed away. "I had the bed to myself and it was so sad and depressing," says Campbell, who lets Chester snuggle under the covers with her every night. "He's been a huge comfort to me," she says.
Other rescues wouldn't adopt to Campbell, 78, because she was "too old," she says. So, Campbell made sure that before she adopted Chester, one of her children promised to take the dog if anything happened to her.
"He was an older dog who had been with an older lady and we just matched perfectly," says Campbell. "He's very affectionate. She must have loved him dearly."
Did you find these tips helpful? Have you been in a similar situation with your aging parents and their pet before? We'd like to hear your stories in the comments below.
Related Articles: