Mother's Day is coming up and having a mom in assisted living can put some limitations on the gifts you can get her.
Fortunately, even with some practical limitations, you have a lot of good options for giving your mother something that will be special to her.
Mother's Day Gifts for a Mom in Assisted Living
Your mother probably has a small amount of space to work with, so you have to avoid any gifts that will take up a lot of space. Things like gardening or kitchen items also might not make sense if Mom doesn't have the same kind of access to those things.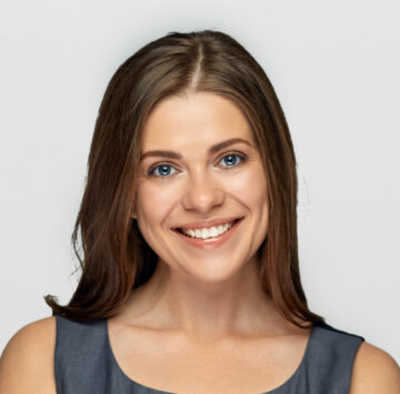 Talk with a Senior Living Advisor
Our advisors help 300,000 families each year find the right senior care for their loved ones.
Here are a few ideas to help you out:
1. A Beauty Gift Set
Whether it's bath items, face masks, makeup or nice lotions, see if you can't find a gift set that will give Mom a sense of luxury. If you're not familiar with her favorite beauty brands or scents, do some sleuthing next time you visit to see if you can pin down some good ideas for what she likes.
2. A Framed Photo
If your mom already has a room filled with framed family photos, then adding one more might not be a great gift idea. But if her residence in assisted living is lacking in personal touches, an image of the family can be just the right gift to make it feel more like home. If you know Mom loves family photos and is frustrated to only have room for so many, another good gift option to consider is a digital picture frame. You can load it with family photos that it will cycle through so she can appreciate all of them throughout the day while saving space on having a lot of different frames around the room.
3. A Nice Day Out
Most moms of any age will see time with their family as one of the best gifts they could get. Think about activities your mom loves to do – particularly any that she's probably had a hard time doing since moving into assisted living – and plan a day of activities she'll love. A trip to her favorite restaurant. A visit to the movies or spa. Whatever it is that will mean the most to your mom, plan to include it in your day out.
4. A Tablet
For many seniors that are initially resistant to technology, a tablet turns out to be the easiest type of device to start with. It has a big enough screen that it's easier to read than a phone, but it's lighter to carry around than a computer and conveniently has the internet built in. Pre-load the tablet with apps and games you think mom will like. Giving her a tablet with Skype already on it gives her an easy way to chat with her children and grandchildren and see what you're up to regularly.
5. Activity Tracker
Wearable activity trackers like FitBit and Jawbone can be a good way for anyone trying to get healthier to incentivize themselves to be more active and track their progress as they go. If you think your mom would like having some extra encouragement to go for walks more often or try out the work out classes at the assisted living facility, an activity tracker could make a good gift.
6. An Audible Subscription
For a lot of seniors, reading becomes harder as your eyesight starts to fail. But that doesn't mean your mom shouldn't get to continue seeking out the books she loves. An Audible subscription provides an audiobook of her choice each month. No matter if she's into romance novels or self-help books or sci-fi, she can find something good to listen to on Audible.
7. Coffee or Tea Sampler
If your mom is someone who really likes coffee or tea, buying her some nice varieties of it could be a good way to add some extra flavors to her life. Warm drinks can be a pleasant comfort to many people. If you think that's the case, then go searching for flavors you think Mom'll be into.
8. Comfy PJs
Who doesn't like to be comfortable in their own home? Find a nice robe or PJ set that's made of soft fabrics and will make your mom's time lounging about her room that much nicer. Be sure to think about the typical weather where she lives (and whether or not you've heard her complain about the community being too cold or hot), you don't want to get something too hot or too light for regular use.
9. Electric Kettle
If your mom's assisted living residence doesn't have a kitchen or stovetop, then making the coffee or tea drinks she prefers could be tricky. An electric kettle takes care of that problem. It includes its own source of heat, so all she has to do is plug it in and turn it on to get the water to just the right temperature.
10. Flowers
It's an obvious one, but you can't really go wrong with it. Flowers are beautiful and they give your mom something to show off to her friends in the community. If you want to up the ante, make mother's day the beginning of a yearlong floral subscription service. There are a number of services you can sign up for that will send Mom flowers every month. Then she'll have some extra beauty to add to her space throughout the year.
11. Homemade Decorations
Anything you can provide to give the room some character and add in reminders of loved ones can make her stay in assisted living feel that much more comfortable and meaningful. So think about crafts or other creative decorations you or the grandkids can make to spruce up the space and provide your mom with colorful reminders of the family she loves.
12. Warming Pillow
Comfort begins to matter more and more with each passing year of aches and pains. Some cute warming pillows like this one or this one can add comfort to your mom's life while looking adorable all the while. This gift can particularly come in handy if Mom complains about the cold winters or could use something to soothe sore muscles.
Whether living in assisted living is new to your mom or she's been there for years, she'll probably appreciate having reminders of family in the space and an opportunity to spend time with you.
Keep that in mind when figuring out the best gift to offer her this Mother's Day.
What Mother's Day gifts have you planned to give a mom in assisted living? We'd like to hear your tips in the comments below.
Related Articles: