There are fundamental times in a person's life when they are faced with their own mortality and left to question the meaning of their existence. The death of a loved one, health crises or milestone birthdays are all times when people think about their legacy and what they are leaving behind.
You have a deeply personal and significant opportunity to reflect on your life and "process through events and people who shaped it, while still planning for the future," says Wendy Griffith, Licensed Clinical Social Worker at MD Anderson Cancer Center about leaving a legacy.
Griffith explains in her article "Making Memories Last: The Art of Legacy Work," that legacy work (the activities and actions involved in creating your legacy) "can be a powerful coping tool not only for you but the people around you."
How Leaving a Legacy Can Improve Your Life Right Now
But what exactly is a legacy? Lisa Haisha, creator of The SoulBlazing Institute and Spiritual Psychology Master, a legacy is defined as: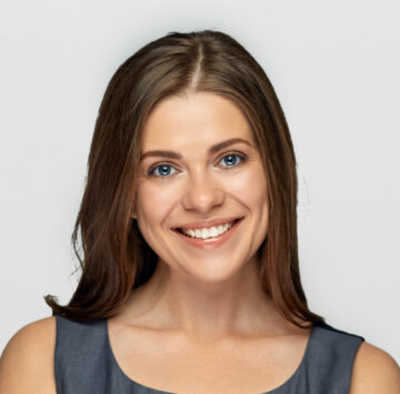 Talk with a Senior Living Advisor
Our advisors help 300,000 families each year find the right senior care for their loved ones.
Something that gives a person comfort in knowing that once we are gone, we will not be erased from the memories of others.

Something that a person leaves behind to be remembered by.

The story of someone's life – the goals they accomplished, their failures, places they went, things they did and more.
Legacy work should not be based on death and dying, rather it emphasizes life and living. Griffith explains that legacy building is about "making connections and sharing precious moments with the special people in your life."
Research suggests that as you age, reviewing past life experiences (both accomplishments and hardships) can improve your level of happiness, life satisfaction and psychological well being.
Envision your life's experiences as contents in a box; by taking out each item and mulling it around, you will have the opportunity to see the contributions you have made in your life, as well as the value your friendship and love has provided to others. This is how establishing a legacy improves relationships with others and supports self-esteem.
Opportunities for Your Legacy
In addition to the benefits you'll get from your legacy, Griffith suggests that "leaving a legacy gives your loved ones something to hold on to, something that can provide health and comfort year after year."
Creating your legacy can take many forms, depending on your own unique personality. Your legacy can be planned or unplanned; elaborate or simple; financial or sentimental.
Examples of legacy activities include:
Compiling a binder of favorite recipes

Compiling a collection of favorite songs

Compiling a family tree

Compiling a jewelry box for family or friends of pieces with sentimental meaning to you

Compiling a video montage – sharing advice, hopes, memories and wishes

Creating a memory box where people can add memories each time they visit you

Creating a photo album

Creating a scrapbook with keepsakes and photos

Creating a quilt from favorite T-shirts or other fabric items

Establishing a community gift – a park bench, a scholarship in your family's name or other financial legacies

Writing cards for future celebrations

Writing a letter to loved ones

Writing a poem or song

Writing an Ethical Will – a letter to family/friends that shares accomplishments, beliefs, hopes and wishes

Voice recordings – love notes, stories, memories, family history, etc.

Your hand-print on canvass and/or in plaster
There are even opportunities for you to create a unique legacy that will leave an impact on the planet for centuries after you are gone.
Caitlin Doughty, a funeral director and environmentalist in Los Angeles, California shared her revolutionary thoughts on the funeral business during her Ted Talk. Doughty discusses 'conservation burial' and 're-composting' —two concepts that "return our bodies back to the earth in an eco-friendly, humble and self-aware way."
Creating a legacy will not only provide your loved ones with a precious, tangible attachment to you after you are gone, it will also improve your life today.
So, what legacy do you want to leave for your community, family and friends? We'd like to hear your plans in the comments below.
Related Articles: