Most of us think of medical alert devices as a lifeline for seniors living alone – and the market for Personal Emergency Response Systems (PERS) is projected to top $3 billion next year. However, an independent consumer advocate's group says that families should understand what a parent's medical alert device can and can't do before they sign up.
Learn more about how seniors can stay safe at home while using a medical alert device and what a PERS can do for your family.
Medical Alert Devices and Seniors
The Consumers' Checkbook ("Checkbook') group recently shared information and recommendations based on tests of 11 different personal medical alert devices. The group partnered with the Emergency Communications Center of Arlington County, Virginia to test medical alert device response times and the results were disappointing.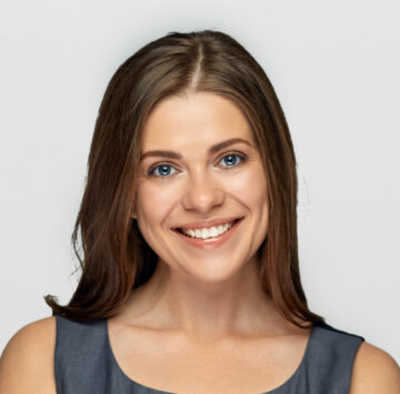 Talk with a Senior Living Advisor
Our advisors help 300,000 families each year find the right senior care for their loved ones.
Checkbook reported that most of the devices delayed getting help and gave unclear location data. In addition, the fall detection features tested by the group generated a high number of false positives. Most of the devices were also too slow to connect users to dispatch centers.
What does that mean for families trying to strike a balance between their parents' wishes to age in place and safety concerns? Here's what you need to know about the PERS test results and other options for getting help to your parents when they need it.
The PERS Device Test
Eight of the 11 PERS devices that Checkbook tested took longer than 30 seconds to connect to their own call centers. In most cases, monitoring company employees take those calls and then refer emergencies to 911. But the 911 system answers 95% of calls within 20 seconds. During an emergency, longer waits can mean delayed assistance and treatment.
Checkbook also reported several fall-detection false alarms, triggered by small movements like setting the devices on a table. Location data that the devices were supposed to share with emergency responders weren't always accurate, especially for calls from apartment buildings with multiple floors. One device, in use in the United States, mistakenly gave a location in Asia.
In response to the report, one PERS manufacturer pointed out that not all calls made on the devices are emergencies. Sometimes, they said, users simply need help connecting to a family member or want to talk to someone because they're feeling lonely. Having those requests go to the monitoring center rather than 911 frees 911 to handle emergencies.
Ways That Seniors Can Stay Safe at Home
The standout unit in the PERS test was the "GreatCall Lively Mobile." The average call wait time during the test was just 23 seconds, call center operators are highly trained and the device includes a push button to skip the call center and connect directly to 911.
If you decide to use a PERS service, Checkbook recommends testing the device's location detection and response times during your free trial period. If you're not happy with the results, you can return it before the trial period ends.  They also recommend filling out your customer profile to make sure the call center has the info they need to help you in an emergency.
What if you'd rather not get a PERS? Another option is a cellphone designed for seniors, with larger buttons and preset buttons for 911 and family members. If your parents are tech-savvy, a standard smartphone paired with a smartwatch can let them summon help when they need it. On newer iPhone models, Siri will call 911 if asked. (Amazon's Alexa and Google Home devices can't dial 911 on command —yet.)
For seniors living alone, a reliable cellphone in a pocket, a medical device or a smartwatch on a wrist can make the difference between getting help and being stuck on the floor after a fall with no way to reach the computer or phone.
However, wearable devices can't prevent falls. Make sure your parents' home is as fall-proofed as possible. Clear the floors of hazards, install grab bars in the bathrooms and use brighter lightbulbs. It may be time to live on the ground floor of the home if taking the stairs is precarious. Talk to your parents' doctor about medications and fall risk. Get the doctor's suggestions for safer alternatives or extra precautions to take at home.
When someone is falling often or at high risk for falls, it's time to look at assisted living or in-home care. Having a helper nearby can prevent many falls, and caregivers can start first aid and summon help right away. Knowing that your Dad or Mom has help on hand can give your entire family peace of mind, too.
Does your parent or senior loved one have a reliable medical alert device that they trust? We'd like to hear your stories in the comments below.
Related Articles: