For many of us, seniors can be bafflingly hard to shop for. As we find ourselves in the thick of the holiday season, there's no better time to ask: Have you found the right gifts for the senior(s) in your life?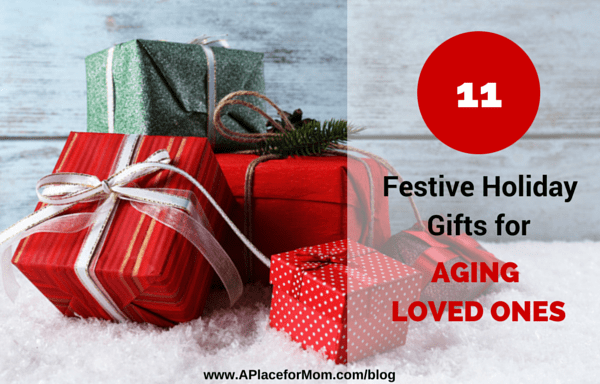 Let's take a look at 11 gifts for seniors that are incredibly practical, fun-loving, or both.
Great Gifts for the Seniors in Your Life
1. AvinHandyBar 3-in-1 Vehicle Support Handle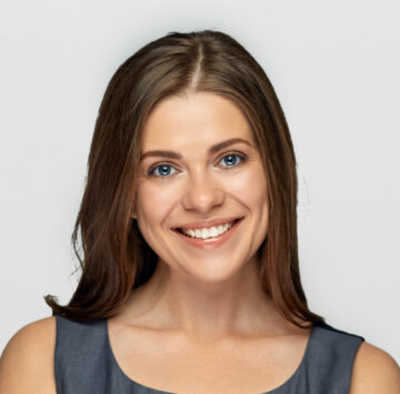 Talk with a Senior Living Advisor
Our advisors help 300,000 families each year find the right senior care for their loved ones.
The genius of the AvinHandyBar is that it is a supremely portable mobility bar that lets users safely sit or stand while they get into or out of the car. Whether seniors are drivers or passengers, they can keep the Handybar with them and get the leverage they need to safely enter or exit the vehicle. This bar is also a universal fit for all automobiles.
2. Classic Senior Gift Care Package
Arranged in a flowered bag, this senior-oriented care package includes the following: an 8 oz. mug; 2 packs of coffee; 2 packets of hot chocolate; 2 servings of instant oatmeal; a serving of mandarin oranges; a package of fudge stripped cookies; 2 packs of mentos; a Little Debbie cinnamon roll; a Little Debbie Nutty Bar; a large-print word search; and a teddy bear.
A parody of the well-known Serenity Prayer, this humorous prayer mug alters only one word in the first line — changing "Grant me the serenity" to "Grant me the senility" — and from there it's off and running. A potentially great gift for the seniors in your life who like to make fun of themselves and their own "senility."
4. Ultra Bright Handheld Magnifier with 4x Bifocal Lens + 4 Built-in LED Lights
With four ultra-bright LED lights built in, this handheld magnifier is ideal for viewing small objects such as maps, text in books and magazines, knitting and artwork. A handy storage pouch is included.
These flameless LED candles are stylish, convenient and safe. Made from real wax, the realistic "flame" flickers and waves, mimicking a real candle. The handy remote lets users control the candlelight from any point in the room, as well as customize the color of the candle flame to fit the mood (there are 12 color options to choose from).
6. Unger 36-Inch Nifty Nabber Pick-up Tool
The Unger 36-inch nifty nabber pick-up tool with aluminum handle makes it easy to pick up items from the ground or off shelves by squeezing the handle to wrap the claw around an object. It can hold objects as tiny as a penny or as heavy as eight pounds.
7. Clarity Amplified Photo Phone
With more than 250 Amazon customer reviews, and an average rating of 4 out of 5 stars, the Photo Phone P-300 allows you to dial a number simply by pressing a picture. With its powerful, built-in amplifier and large, easy-to-see keypad, using the phone has never been easier.
Now your senior can once again get in and out of the bath tub with ease. This step adds around 4″ to your step, and the modular design allows for secure stackability. The textured top affords slip-resistant safety and comfort.
Your senior can no longer feel helpless when it comes to opening water bottles, pop-top cans (such as soups), sodas and cans and bottles of all types. Even in significantly arthritic hands, the pull can opener provides leverage that makes can and bottle opening as easy as pie.
10. Jethro Quad-band Unlocked GSM Seniors & Kids Cell Phone
With a large, programmable SOS panic button, this cell phone also features enhanced volume and a speaking keyboard. Built-in FM radio lets users enjoy local FM stations on the move. The large keyboard and display are designed to be operated easily.
11. I Know I Came in Here for Something…
The subtitle of fun book tells you exactly what you'll find inside: "Lighthearted devotions and chuckles for embracing those Senior Moments." That fun-loving, senior-positive tone runs throughout the book. As the synopsis says: "So bring on the senior moments, and together let's support each other, encourage each other, laugh with each other and show the world what it means to live with attitude at any stage of life!"
Related Articles: