Shirts that are designed for comfort in a wheelchair, pants that skip the snaps and use Velcro instead and shoes that slide on and stay on securely can all make daily life easier for seniors. The need for this type of clothing continues to grow along with the U.S. senior population and more designers and retailers are focusing on "adaptive clothing" for people with cognitive challenges, mobility issues and sensory sensitivities.
Here's a look at what's available off the rack, how to find patterns to sew at home and what kinds of tools can make dressing easier.
Adaptive Clothing Options
As demand for adaptive clothing grows, there are more options than ever before. Here are a few to consider: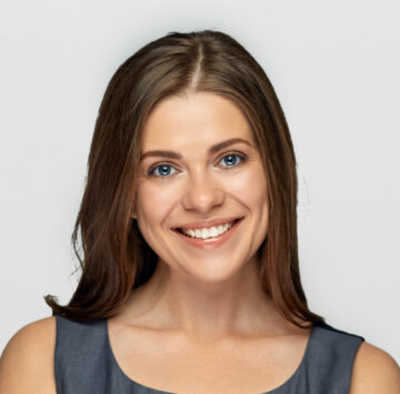 Talk with a Senior Living Advisor
Our advisors help 300,000 families each year find the right senior care for their loved ones.
If buying a whole new wardrobe isn't in your family's budget, focus on the items that your parent wears most often and consider altering the existing items in their closet that they wear less often.
Resources for Altering Adaptive Clothing
If you sew, you may be able to alter some of your parent's favorite clothes for better fit and easier dressing. For example, opening up the bottom few inches on the side seams of tops can help wheelchair users stay covered without bunching or pulling of the shirt hem.
Sweden's Independent Living Institute runs a site that provides free step-by-step instructions on altering garments for wheelchair users, including hoodies, jackets, pants and shirts, and even rain and snow gear.
Threads Magazine also has an extensive list of tips for adaptive sewing, including placing pockets where they're easy to reach and avoiding seams in places where pressure sores can form.
Tools That Make Dressing Easier
Even without a wardrobe upgrade, you can help your parents dress more easily. If they can easily use lightweight hand tools, here are a few to consider:
Another item that's helpful for picking up clothes off the floor or taking them down off a hook is a grabber, the kind of you pick up at the pharmacy.
Buttonhooks let you poke a wire loop through a buttonhole, catch the button and pull it through the buttonhole. You can sometimes find combination tools with a buttonhook on one end and a zip puller on the other.
Dressing sticks look like short canes with an s-shaped head and with a little practice, you can use them to put on jackets, pull on pants, shirts and more.
Long-handled shoe horns are helpful for putting on shoes when you can't bend easily at the waist.
Zip pullers loop a hook through the small pull on a standard zipper so you can zip pants and dresses more easily.
There are many more tools out there that can help with everything from putting on bras to pulling up socks. The UK's Disabled Living Foundation offers a complete rundown in their factsheet on choosing clothes and dressing tools.
Lest you worry that the growth in adaptive clothing is a fashion fad, there are designers training every year specifically on this type of wardrobe. The Open Style Lab in NYC brings together designers and design students, engineers, therapists and senior care communities to develop new garment designs for people with a variety of different physical needs.
Do you have any more adaptive clothing resources that should be added to this list? We'd like to see them in the comments below.
Related Articles: