According to the latest facts and figures from the Alzheimer's Association, 1-in-3 seniors dies with some form of dementia. Arm yourself with the latest information about the impact of Alzheimer's disease on Americans.
Alzheimer's disease and other forms of dementia have a devastating impact not only on the health of older adults, but also on the well-being of caregivers—and on the government programs tasked with shouldering much of the cost burden. In 2013, the total cost of caring for Americans with Alzheimer's is expected to rise to $203 billion, about two-thirds of which is accounted for by Medicare and Medicaid. And that's just the monetary cost. The non-fiscal impact on families and caregivers is just as staggering, taking its toll on physical and emotional health. We took an in-depth look at the Alzheimer's Association's latest annual report, 2013 Alzheimer's Disease Facts and Figures, and below is a summary of the major facts everyone should know about the current state of Alzheimer's and dementia in America.
How Many Americans Have Alzheimer's Disease?
Alzheimer's disease is the most common type of dementia, but other conditions such as frontotemporal lobe degeneration and Parkinson's disease can also cause dementia. In 2013, 5.2 million Americans are estimated to have Alzheimer's disease, 5 million of whom are aged 65 or older. That adds up to 11 percent of adults 65 and older, and 32 percent of people 85 and older who have the disease. The overall numbers for dementia are more difficult to pinpoint, but the Aging, Demographics, and Memory Study (ADAMS) estimates that 13.9 percent of Americans over age 71 have dementia.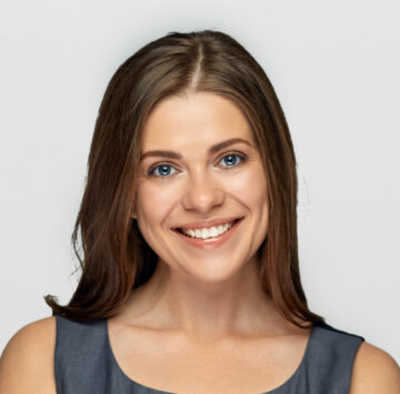 Talk with a Senior Living Advisor
Our advisors help 300,000 families each year find the right senior care for their loved ones.
The incidence of Alzheimer's increases dramatically with age, and the overall numbers are expected to rise due to the large baby boomer population reaching age 65. There are a few complicating factors to these numbers, though. The major problem is that, currently, Alzheimer's disease is under-diagnosed. As many as half of the 5.2 million people with the disease may not know they have it. However, new criteria for Alzheimer's diagnosis were adopted in 2011, including criteria for detecting Alzheimer's in the preclinical stage using biomarker tests and other cutting-edge science.
How Many People Die of Alzheimer's Disease?
Deaths from other major causes have been decreasing, but deaths from AD are on the rise. Alzheimer's disease is the 6th leading cause of death in America, and the 5th leading cause of death in seniors age 65 and older. But it's very hard to pinpoint the exact number of deaths from Alzheimer's. Currently, the CDC only counts those for whom Alzheimer's is listed as the primary cause of death. However, if someone with Alzheimer's dies from an acute condition such as pneumonia or malnutrition—conditions that may be a direct result of Alzheimer's—they may not be included in the tally of AD deaths.
For instance, in 2010, the most recent year for which data is available, 83,494 people died from Alzheimer's, but approximately 400,000 people died with Alzheimer's. Also, having Alzheimer's dramatically increases the likelihood of death, regardless of the recorded cause: 61 percent of people with AD are expected to die before age 80, compared to 30 percent of those unaffected.
A Portrait of Alzheimer's Caregivers
80 percent of caregivers for those with Alzheimer's or dementia are unpaid caregivers, usually family members—that translates to more than 15 million people. 62 percent of those are women, and nearly half are taking care of a parent. Caregivers of people with dementia usually assist more extensively than other types of caregivers, helping with mobility, feeding and toileting as well as dealing with behavioral problems associated with dementia. On average, each caregiver provides 21.9 hours of unpaid care per week, for an estimated economic value of $216.4 billion. Many caregivers suffer from high emotional stress, as well as financial strain, job stress and other difficulties, as a direct result of caregiving.
In this year's Alzheimer's Association report, special focus was placed on long-distance caregiving. For caregivers of someone with dementia who was 50 years of age or older, about 15% of those must travel an hour or more to reach the care recipient. About one in five long-distance caregivers is a primary caregiver, helping with the same activities of daily life that local caregivers do. However, long-distance caregivers face more pronounced difficulties with coordinating care, communicating with providers and other family members, and handling care expenses, among other things.
The Cost of Dementia Care in America
The number of seniors with dementia is projected to increase over the coming years, so it's not much of a surprise that the overall amount spent on care is expected to balloon, too. The aggregate cost of care for people with Alzheimer's is estimated at $203 billion for 2013; Medicare and Medicaid account for $142 billion (about 70 percent) of that amount, while out-of-pocket expenses account for $34 billion.
Per person, that amounts to an average of $45,657 per year of health care dollars spent on dementia sufferers, compared to $14,452 per year for those without dementia. Dementia's cost can be even higher if the person is in a residential facility. Scary as those numbers may be, experts estimate the overall spending on people with Alzheimer's or dementia to rise to $1.2 trillion in 2050. The good news is, with accurate knowledge of the situation regarding dementia in America, government agencies, health care providers, caregivers and families will be better able to plan for a future in which the growing number of people with Alzheimer's can be quickly diagnosed and treated with all the tools currently at our disposal.
What do you think of the numbers in the latest report? Do you think the current care infrastructure will be able to handle the projected increases in Alzheimer's diagnoses? If you're a caregiver, did the data on long-distance caregiving come as a surprise? Let us know in the comments.