It might be considered an unconventional treatment for depression, but the effects are well documented. Researchers at Exeter Medical School looked at evidence from over 40 studies on the health of volunteers and concluded that volunteering leads to lower levels of depression and increased mental and physical wellbeing.
In fact, the research around the benefits of volunteering is so well developed that the United Kingdom's National Health Service has now included volunteering as one of their five recommended steps to mental wellbeing.
Lowering Levels of Depression and Isolation Through Volunteering
The many benefits of volunteering make it an appealing pastime. The people you volunteer your time with get the help they need and you get to enjoy some of the health benefits, which include: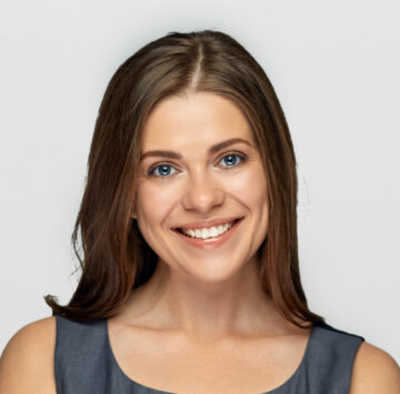 Talk with a Senior Living Advisor
Our advisors help 300,000 families each year find the right senior care for their loved ones.
Better health: One study on adults over 50 who volunteered found they had fewer issues with high blood pressure and better psychological well-being.
Increased self-esteem: You'll be appreciated, but you'll also develop new skills.
Increased sense of accomplishment and purpose: An article in Psychology Today argues that this is key to combatting depression.
Positivity: According to Harley Therapy Counselling volunteering interrupts negative thought patterns and can even change your overall perspective for the better.
Social connectedness: Getting out and interacting with other people in the community combats depression and loneliness.
You don't have to look far to find amazing volunteers. In fact, they're the core of most critical community support services.
So, what's holding you back? Common barriers to volunteering include:
Skillset

Time

Transportation
Many people don't realize that volunteer organizations are adept at helping volunteers overcome these challenges. In fact, here are three charities that regularly rely on older adult volunteers to continue operations:
1. Food4Kids
Food4Kids shares their origin story: "A 10-year-old boy waited outside the locked doors of a school breakfast program. The program was to start at 8:15 and the child stood outside at 7:15 in the dark, alone in the cold. He explained he had not had any food on the weekend and was hungry. Could he please have some food? This child inspired the launch of the Food4Kids program."
Child hunger in our own communities exists, but it's often not visible. While school breakfast programs help address this need, it doesn't help hungry kids over the weekends or during summer breaks when the school isn't there to provide a healthy meal. Food4Kids, which is operated almost entirely by teams of volunteers, buys, packs and delivers healthy food that will feed a child over the weekend.
These bags of food are delivered to schools on Fridays and a school administrator places the bag of food in the child's backpack. This is done anonymously so that children receiving food cannot be identified by peers or teachers. Over the summer, food for the week is delivered to the child's home.
In Ontario's Halton region, 520 children receive bags of food every Friday. In Hamilton, the demand is greater, and the organization doesn't have enough funds or volunteers to meet the community demand. With 1,200 kids receiving food there is still a wait-list of children in need.
According to Gayle Kabbash, community relations manager with Food4Kids, senior-based organizations including local churches and groups of retired teachers are very generous with their time and support. "Many of our volunteers are seniors, and they love it because it gives them a great feeling of purpose," she says.
"It's important to us that our volunteers are well placed and happy with what they're doing. We like to think outside the box when it comes to placing volunteers," Kabbash says. "We try to utilize volunteer's skills in different ways. We have volunteers who serve on committees as well as drivers, packers, and shoppers. It doesn't take a lot of time and our volunteers are happy to do this work."
If you don't have a Food4Kids in your local community then connect with your local food bank, many of their programs are targeted to help children, families, and seniors in need.
2. Kids Help Phone Crisis Responder
For older adults who can't drive, or are housebound, the opportunity to volunteer may seem limited. In fact, there are many organizations who are looking for volunteers to help from their own homes. Kids Help Phone, in partnership with Crisis Text Line, is one example of an organization looking for volunteer crisis responders to answer texts from young people looking for support.
No experience is needed and Kids Help Phone provides the training and certification (which is done online). These volunteer positions are remote, which means that you can participate from home (all you need is a reliable internet source).
3. Meals on Wheels
Look up "Meals on Wheels" and you're likely to find one in your neighbourhood. While many seniors rely on the service which delivers a daily, nutritious hot meal (and social interaction), you may be surprised to learn that many of the delivery drivers are themselves seniors.
"We have 62 volunteers who deliver lunches Monday to Friday and 75% of these volunteers are seniors," says Sherri-Lynn Parkinson, the full-time administrator and executive director at Milton Meals on Wheels. Many of these senior volunteers enjoy delivering meals and offering friendly company to those in need.
Don't think you have the time to volunteer? The Meals on Wheels team accepts occasional drivers, which means you don't need to commit to a set number of hours per week to volunteer with them.
The great thing about volunteering is that it's a win-win for everyone involved and with a little research you can find a volunteer position in your community that fits your needs and interests. You don't have to have a car, you don't even need to leave home. All you need to do is put yourself out there. If you do, you may be surprised at the benefits you experience from helping others.
What benefits have you experienced from volunteering? We'd like to hear your stories in the comments below.
Related Articles: