Art is one of the best parts of being human, and making and enjoying art has been shown to be uniquely beneficial to seniors. This post outlines the benefits of art therapy for senior community residents, describes some successful assisted living art programs and how they are run, and showcases some beautiful art made by memory care residents.
How Art Benefits Seniors
Art is one of the most popular and successful activities and therapies at assisted living communities. There are practically more benefits to art than can be counted. According to Argentum (formerly Assisted Living Federation of America), some of the many benefits of art therapy include: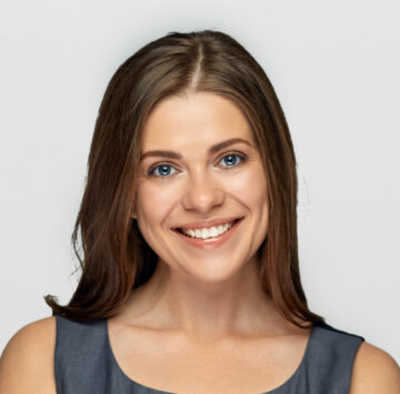 Talk with a Senior Living Advisor
Our advisors help 300,000 families each year find the right senior care for their loved ones.
Promoting self awareness

Relieving stress, anxiety and confusion through a sense of empowerment

Improving motor skills

Improving cognitive skills

Helping to cope with transitions

Facilitating communication
As Argentum explains:
"Older adults tend to have more chronic diseases and age-related functional impairments that affect vision, hearing, and balance. Commonly attendant to such disorders are chronic pain, anxiety, and depression. Making art can be an enjoyable experience that focuses the participant away from daily concerns and on the creative process. Some seniors, particularly those with cognitive, memory, and other impairments, may receive additional benefits."
Personalized Art Therapy in Memory Care
Art therapy in today's senior communities is a personalized undertaking. This is particularly true in memory care, where varying ability levels of residents often makes group instruction ineffective. We spoke with Jeffrey S. Gruber, director of memory care at Commonwealth Senior Living, which provides memory care at 11 assisted living communities in Virginia. He developed an art therapy program aptly named Expressions for residents of Commonwealth communities with Alzheimer's disease or other types of dementia. Gruber explained that art allows residents, some who may be unable to speak or write, to communicate at a very real and visceral level.
In Commonwealth's Expressions program, a staff member or volunteer will engage with a memory care resident one-on-one. Objects representing aspects of the resident's past life are presented as a prompt and as a way to get the resident in the right emotional place to make art. The fact that Alzheimer's patients' internal lives largely consist of distant, long-term memories, means objects embodying their lives as younger people are most resonant. This personalization of the art program is made possible because Commonwealth takes great effort to get to know new residents, even building a detailed biography of new memory care residents based on interviews with the resident and the resident's loved ones.
Gruber said that a hypothetical resident whose biography indicated she loved taking seaside vacations might be presented with seashells to touch and hold, and put her ear to. She might be given some sand to run her hands through. The sounds of waves crashing on rocks and seagulls might even be played on a stereo to provide ambiance. As many senses are engaged as possible to get the resident in the right frame of mind, and then the resident is presented with appropriate supplies to begin a creation.
Art from Commonwealth's Expression program adorns this post, and the captions, also provided by Commonwealth, give a sense of the context behind the art.
Certified Art Therapists
While staff and volunteers without special training can facilitate art programs at senior communities, many communities go the extra mile and employ certified art therapists, who have a masters level education specializing in art therapy. These therapists are specially educated on using art to improve outcomes for patients. They have advanced education in matters such as:
The importance of creating a supportive, uncritical environment for the senior to create

Interpreting what the artist is trying to communicate

Understanding the right balance between structure and freedom

Honoring seniors for their creations
We were in touch with Jessica Buescher, an art therapist who (among other work) spends two days a week at Still Waters Adult Day Care Center in Indianapolis, Indiana, which focuses on Alzheimer's patients. Buescher told us about an especially creative new program she developed for Still Water based on her background studying traditional art and healing:
"We have been working on a project for the last few weeks that I have called "Weaving Our Stories." The groups are broken down by gender. Each group has a wood loom. The guests [elderly clients] take turns weaving old fabric through the loom and choosing a story from their life they would like to share. The rest of the guests sit quietly, almost meditatively, watching the weaving process and listening to the stories. The group is designed to mimic that of indigenous cultures across the world and the fiber art that they create is used as a way to tell the stories of their community. The goal of this group is to develop a sense of cohesion, build conversations, and strengthen the sense of community. One of the guests picked up on this right away when he walked in the room and saw the loom.  He said it reminded him of the Navajo Indian rugs he saw in New Mexico when he vacationed as a boy with his family.  He remembered the women weaving their stories into their artwork."
Techniques & Mediums for Seniors
Jeffrey Gruber mentioned that painting, flower arranging and clay are the most common art mediums used at Commonwealth communities. As long as safety is taken into account, the possibilities for artistic creation are endless. Other popular therapeutic tools include:
Jessica Buescher noted, "For seniors in particular, collage is always nice. Sometimes clients lack the confidence to draw or speak about what they want to express. Pre-cut magazine pictures and words is a nice way to get the conversation started."
One key art therapy that experts note, is to keep the program on an adult level as much as possible. For those with advanced Alzheimer's and dementia, of course, exceptions may be made, but generally communities avoid any art activities that are too childlike while still allowing residents of all ability levels to participate fully.
When properly empowered, residents can work around their limitations and still create something they are proud of. An Argentum document told the story of one such resident who rediscovered is love for painting at a Pathway Senior Living in Des Plaines, Illinois:
"One resident's was an extraordinary realistic oil painter in the past but stopped due to macular degeneration. He found a way to feel inspired again through the new exploration of abstract watercolor techniques. This new medium and style allowed him to utilize his still fabulous sense of color, while allowing for his inability to successfully paint realistically any longer due to his physical limitations."
Not every art session involves dramatic or emotional breakthroughs, but they are invariably fun and relaxing for residents, and a great hybrid of recreation and therapy for assisted living residents.
Have you or a loved one used this kind of therapy before? Share your experiences with us in the comments below.
Related Articles:
(All art in this post along with captions provided by Commonwealth Senior Living and used with permission.)