Felix Unger and Oscar Madison may have milked the "incompatible roommate" scenario for laughs, but it's no laughing matter if your mom is part of an "Odd Couple" at her assisted living community.
Having roommates whose personal habits or personality traits clash with your own can make a shared living arrangement unbearable. Should your mom insist on a different roommate? Should she suffer in silence? Or, are there other ways to improve the situation so that your mom and her assisted living roommates become, if not best friends, at least more accepting of one another. Read these tips on how to resolve assisted living conflicts.
Assisted Living Conflicts: When Assisted Living Roommates Don't Get Along
Most incompatibility problems in assisted living typically stem from the fact that assisted living roommates are likely set in their ways.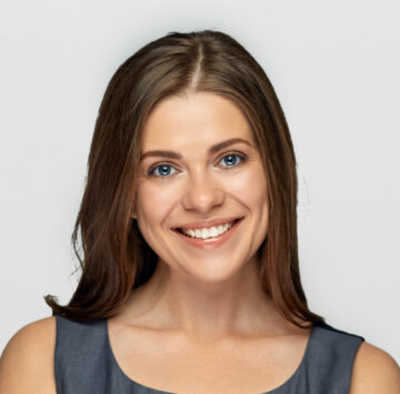 Talk with a Senior Living Advisor
Our advisors help 300,000 families each year find the right senior care for their loved ones.
They have their likes and their dislikes, their personality habits and unique quirks, and if they haven't changed those habits and quirks by now, they're not likely to ever do so.
Some roommate problems are extremely hard to reconcile. The Felix and Oscar dilemma of one roommate being a neat freak while the other is a slob is a good example.
If your parent is the messy one, you may be able to help out by tidying up whenever you visit. But that's only a partial solution at best and if your mom is the neat one while her roommate is the slob, there's really not much you can do other than bring it to the attention of the administrative staff.
Other incompatibility issues — for instance, if one roommate talks too much and the other prefers quiet, or if the two roommates butt heads over the use of the TV set — are likewise difficult to resolve. Conflicts also may occur over differences in schedules. Perhaps one roommate is an early riser, while the other is a night owl. Being too noisy while someone is trying to sleep can be a significant cause of irritation.
How to Resolve a Conflict
In some cases, the only solution to overcome roommate disagreements is to request a different roommate or, if it's not cost-prohibitive, to upgrade your parent to a private apartment or room.
Short of these solutions, it may be possible to resolve roommate conflicts through the fine art of compromise — i.e., the roommates agree to adhere to a TV schedule that allows each of them to see their favorite shows; the night owl invests in a reading light so she can read while her roommate slumbers undisturbed; the early riser agrees to keep quiet until it's time to get up for breakfast; and they both agree to keep the clutter to a minimum.
Provided that everyone keeps the conversation cordial, adult children and family members may be able to help. By openly discussing their conflicts, rather than letting anger and resentment fester, family members may be able to alleviate what otherwise might be an unsustainable situation.
If your attempts at resolution have failed, ask assisted living administrative staff to step in to help. As an objective party, the administrator may be able to propose a workable solution. It might be something as simple as establishing a policy or emphasizing a policy that already exists, such as a "lights-out" or "quiet-hours" rule for any shared spaces. The administrator also could draw up a written agreement that both roommates adhere to — for instance, setting up a schedule for TV usage or promising to keep conversation to a minimum when either party is reading.
If both parties make a good faith effort to resolve their differences, it's possible for them to overcome their differences and learn to enjoy their time together. Rather than regarding her living arrangement as intolerable, your mom may find it preferable to living alone.
About the Author
Diane Franklin is a freelance writer and editor who writes regularly about senior living and healthcare. She has also written hundreds of articles for business and trade publications, including leading magazines for the credit union and retail paint industries.
Have your parents or senior loved ones ever had a conflict with assited living roommates? How was it resolved? We'd like to hear your stories in the comments below.
Related Articles: