A new survey shows that assisted living is the top choice for seniors who need long-term care. Learn more.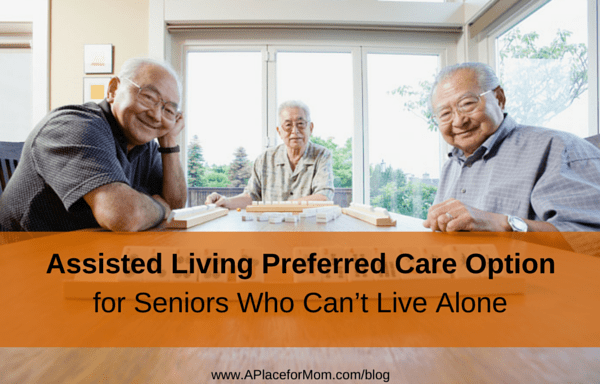 Data suggests that seniors are increasingly knowledgeable about the care that's available to them, although they are not always realistic about their probability of needing such care.
Assisted Living Preferred Care Option, Survey Says
Assisted living has become the number one care option for seniors who can no longer take care of themselves according to the United States of Aging survey by the National Council on Aging. Nearly half — 48% of seniors — said that they would consider assisted living for themselves should they need care in the future.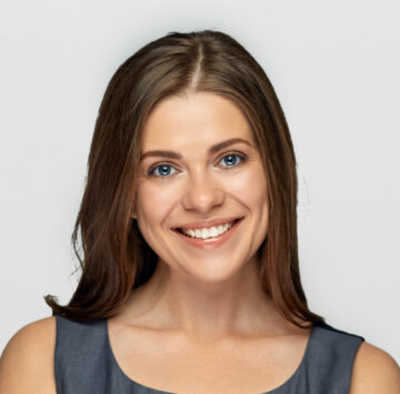 Talk with a Senior Living Advisor
Our advisors help 300,000 families each year find the right senior care for their loved ones.
The survey, which involved 3,279 phone interviews conducted with seniors over age 60, showed that assisted living surpassed the popularity of receiving help from community programs (40%), moving-in with a family member or friend (36%), hiring a paid caregiver (32%) and living in a nursing home (20%).
This does not mean that seniors necessarily see moving to assisted living as inherently desirable. Indeed a vast majority of seniors (77%) indicated that they intend to live at home for their rest of their lives. But at the same time, seniors see assisted living as their best choice when this is not possible.
Implications of Senior's Assisted Living Preference
The fact that seniors indicated preferring assisted living over other options indicates that seniors acknowledge the potential drawbacks to care in the home. The preference may be a recognition that at assisted living, help is available 24 hours per day, while seniors who rely on community programs or private caregivers are still alone and at risk much of the time.
Another interesting point is that assisted living was the first choice while nursing homes was the last choice in the survey. The fact that there was such a disparity between the preference for assisted living as compared to nursing homes indicates that seniors have a better understanding of the options that are available to them and the difference between assisted living communities and nursing homes.
This is contrary to a phenomenon that A Place for Mom called the "Nursing Home Paradox," which seemed to suggest that seniors and caregivers often times simply don't understand the difference between assisted living and nursing homes. New evidence and a recent analysis of Google data indicates that the "Nursing Home Paradox" is abating and that seniors are increasingly aware of the care options that are available to them.
Still, there are some clues that indicate seniors are not completely aware of the distinction between care options. Slightly more seniors express concern about being able to afford assisted living or a licensed caregiver (41%) than express concern about being able to afford a nursing home (39%). Since nursing homes are generally considerably more expensive than assisted living, it's somewhat surprising that seniors would express less concern about affording nursing homes than other care types.
Seniors Not Always Realistic about Care Needs
While an increasing knowledge about long term care options is certainly a good sign, there are indications that seniors may not have a realistic understanding of their potential for needing long term care. A report by PBS indicated that an estimated 70% of seniors will need long term care at some point, while the United States of Aging survey found that only 36% of seniors anticipate that they will need long-term care services as they age.
This means nearly half of seniors who will need long-term care have not anticipated that need. This is concerning, because the large numbers of seniors who underestimate the likelihood that they will need care are unlikely adequately prepared for the future.
Similarly, only 29% of seniors indicated they were "concerned" or "very concerned" about their ability to stay in their current home for as long as they like. While one interpretation of this number is that seniors have a "live and let live" outlook about their futures, another explanation is that they are overly optimistic regarding their probability of needing care.
Evidence suggesting that seniors are more aware of their long-term care options is encouraging, but the survey suggests that there are still barriers to overcome in terms of educating seniors about long-term care costs and their chance of needing long-term care as they age.
How do you feel about the results of this survey? Would you prefer assisted living to another type of care? Share your thoughts with us in the comments below.
Related Articles: