Seniors Nutrition Resources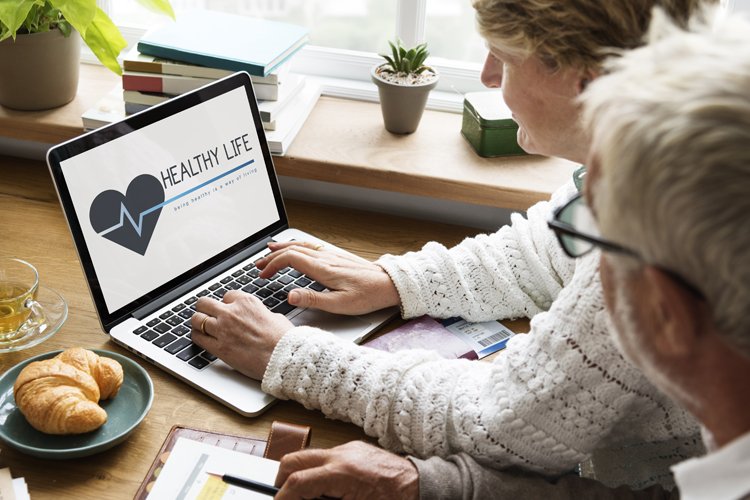 HEATHER SCHWARTZ, MS, RD
Registered Dietitian
Heather Schwartz is a Registered Dietitian working at Stanford Hospital and Clinics. Having worked with acutely ill, hospitalized patients and their families for many years, Heather has transitioned into a counseling-intensive role where she works closely with seniors and their caregivers. Through group seminars, e-media, and individual nutrition counseling, Heather is able to effectively communicate nutrition messages to those striving for improvements in their health and the health of those for whom they provide care. Having worked at two of the U.S. News & World Report's Best Hospitals in the past decade, Heather practices evidence-based, cutting-edge nutrition therapies to coach her clients and their caregivers to success.
Read Heather's guest blog post: "How to Help Seniors Increase Hydration and Protein Intake"
DR. LINDSAY JONES-BORN
Naturopathic Physician
Dr. Lindsay Jones-Born is a licensed naturopathic physician in California and Connecticut, and is an active member of the American Association of Naturopathic Physicians. Born Naturopathic Associates, Inc. is the prime location in Alameda, CA for integrative medical care for patients off all ages and genders, for acute and chronic conditions. For more information or to schedule an appointment, please visit www.bornnaturopathic.com or call 510-550-4023.
Read Dr. Lindsay's guest blog post: "Why Seniors Have Different Nutritional Needs."
SANDRA BURTON, RD
Registered Dietitian
Sandy Burton is a Registered Dietitian who graduated with a Bachelor's Degree in Nutrition and Food Science, with a concentration in Dietetics from San Jose State University. She joined Fresenius Medical Care in 2008, providing nutrition counseling for dialysis patients. Sandy also works for Bay Area Nutrition; providing individual counseling, specializing in Chronic Kidney Disease, hospice and nutrition for the aged.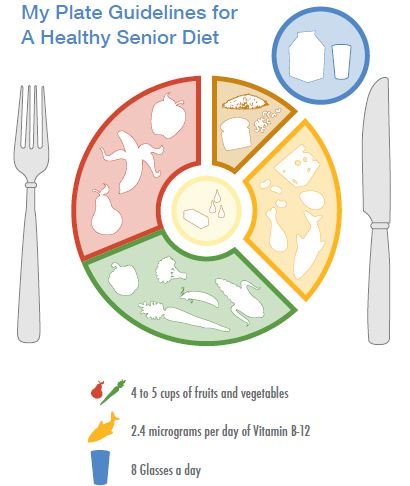 TOP HEALTHY EATING TIPS FOR SENIOR CITIZENS
The MyPlate for Older Adults from Tufts University stresses the importance of consuming fluids by having a row of glasses as its foundation. As we age there can be a disassociation between how hydrated our bodies are and how thirsty we feel.  Lettuce, vegetable juice and soups are important ways to increase the amount of fluid in an older person's diet. Download and print the MyPlate Nutrition Guidelines for Older Adults.