Selling your parent's home is different from selling your own and there are so many more emotions that come with saying goodbye.
Whether your parent is moving to a senior living community or has passed away, read our top six tips for selling your parent's home faster.
The Emotional Side Effects of Selling a Parent's Home
When Laura McHolm and her husband moved McHolm's mother, Helen, into their home after McHolm's dad died, there was no rush to sell her parents' townhome in Huntington Harbour, California, where they'd lived for 35 years. Helen, who had dementia, could no longer live alone. Still, McHolm worried about letting go of the townhome.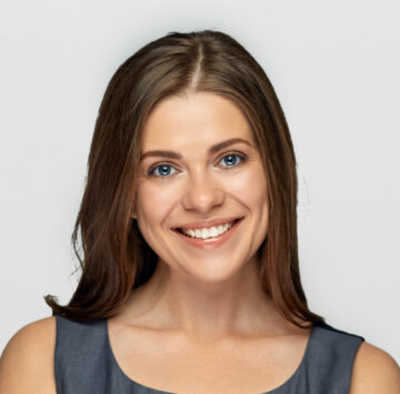 Talk with a Senior Living Advisor
Our advisors help 300,000 families each year find the right senior care for their loved ones.
"We were afraid she'd say she wanted to go home, so we didn't want to sell the townhome," says McHolm. "We planned to move her back with a full-time caregiver if it came to that. Meanwhile, we kept the house like a museum."
McHolm and her siblings had renovated their parents' townhome a few years earlier, while their dad was alive. When the time came later to list the townhome, those updates helped the home sell after only a couple of months. The process doesn't always go that smoothly, though.
Selling your parent's house is "vastly different" from selling your own, says Stacy Mardesich, founder of Tailored Transitions, a senior real estate team in the greater San Francisco area. When a parent moves in with adult children or to a senior living community, "so much more goes into this last and final move," says Mardesich.
"There are a lot of emotions tied up in letting go and saying goodbye for both the adult child and senior parent."
You and your siblings might have to come to terms with letting go of your childhood home or realizing that this loss foreshadows the inevitable loss of your parent. At the same time, your dad or mom may fear losing independence in addition to feeling anger or sadness about leaving.
"Most seniors are afraid to go to senior living and let go of the house," says Mardesich. If that's the case, consider keeping the house temporarily as a back-up plan in case they don't like their new home, she says. If finances allow, you can list the house with a realtor but hold off on placing it on the market until your parent is ready to sell.
Over time, Helen's dementia worsened. "Five years into it, we decided she wouldn't even remember to go back there," says McHolm. "It was the end of an era for us, coinciding at the same time with saying goodbye to my mother, even though my mother was still here."
6 Tips for Selling Your Parent's Home Faster
Whether your parent is moving or has passed away, you and your family may already be emotionally drained when it's time to sell the house, says Juan P. Rojas, a real estate broker realtor in Miami, Florida. That fatigue can cause you to drag your feet about selling the house or worse, jump at the first low-ball offer.
If possible, try to approach this chore like any other financial transaction.
Here are six tips for selling a parent's home faster:
1. Be wary of investor offers.
If the property is in probate after a parent's death, investors offering to pay cash may flood the family with emails or letters. Cash offers can be tempting, especially if you or your siblings have a large amount of personal debt or want to sell the house quickly. However, "It's never going to be the best price," says Rojas. "The best approach is to list the property with a good realtor."
2. Don't act as your own realtor.
For sale by owner may seem tempting, since you'll save on agent commission. However, a realtor will put the home on the Multiple Listing Service (MLS) and "every single website you can imagine to get more exposure for the home," Mardesich says. "A professional realtor also knows the market and how to negotiate with agents, including when to push and when to step back," says Mardesich.
3. Don't let emotions cloud your judgment.
You're better off assigning the job to someone who isn't emotionally attached. "Delegate the task to someone you trust who can communicate with you, make logical and rational decisions and won't take the realtor's recommendations personally," Rojas says.
4. Hire professionals to declutter.
McHolm hired professional organizers to guide her parents through three weeks of decluttering before her dad died, which expedited the selling process later. "You need someone who doesn't have an emotional attachment," she says. Think about hiring professional movers to take items to storage or thrift stores. "You get fatigued, and the work is physically taxing," says McHolm.
5. Make sure the price is right.
A realtor should perform a thorough evaluation of current market conditions, pulling comparable properties sold in the last 90 days and located within one-quarter mile of the home. Pricing strategy should include the demographics of likely buyers. "This will help the realtor know where to advertise, when to hold an open house and what buyers' mindset might be," says Mardesich.
6. Update judiciously.
A realtor can suggest renovations needed based on comparable sales. Best renovation investments are primarily cosmetic such as basic landscaping, new electrical outlets and/or cover faceplates and painting. "New bathrooms and kitchens add the most value but they're also the most expensive," says Rojas. "A seller will see a return on the investment, but it's typically not enough for most people to justify the expense."
McHolm's mom has since passed away and she is glad she had the foresight to help her parents downsize in advance and update the house so that it sold fast.
"It's a gift to get to do this for your parents, to be at the end stage with them," says McHolm. "And that means closing the door for the last time."
What other suggestions do you have for selling a parent's home that was not listed above? We'd like to hear your tips in the comments below.
Related Articles: