Did you know that falls are the leading cause of injuries in older Americans, and that one-third of U.S. seniors aged 65 and older falls every year? These statistics can be frightening, however there are ways you can decrease your risk and the risk of seniors around you.
Today, September 22, marks the 10th annual National Falls Prevention Awareness Day. This event, appropriately planned for the first day of fall, "raises awareness about how to prevent fall-related injuries among older adults." This campaign is far-reaching and events are being held in communities across the country to educate seniors on why falls happen and how to prevent them.
Senior Fall Prevention and Technology
In addition to awareness campaigns and education, technology is also playing a unique role in combating falls for seniors.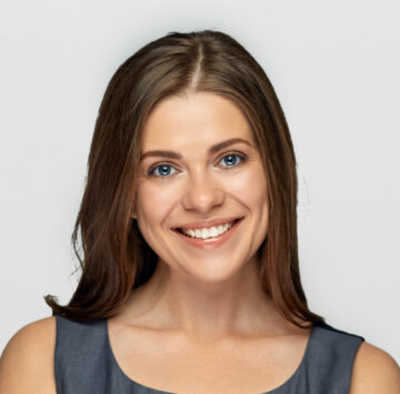 Talk with a Senior Living Advisor
Our advisors help 300,000 families each year find the right senior care for their loved ones.
Let's look at some of the most interesting technological devices that have been designed with fall prevention in mind:
Footwear
2008 and 2009 saw some exciting research into footwear for fall prevention.
AT&T's "smart slippers" introduced pressure sensors embedded in sole inserts to transmit foot movements over their data network. Any abnormal or sudden movements would automatically be emailed or texted to a pre-assigned person. iShoes are also an insole with built in sensors, however the focus of this product (which was designed by a MIT graduate student turned NASA intern), is to transmit information about a person's balance, providing an early warning system before a fall takes place.
Unfortunately, both products have stalled pre-production and are currently unavailable to consumers.
Tracking Devices
GreatCall, a leading mobile tech company responsible for developing medical alert devices, introduced two new products with fall detection technology in 2015. The Lively Mobile and Lively Wearable are small devices that can be worn in many different fashions, including clipped onto clothing or around the neck or wrist. The devices offer many features, but the fall detection technology is the major factor that sets it apart from other medical alert devices. The fall detection technology works by detecting sudden movements and connecting the user to a Certified Response Agent if a fall is detected. Both Lively products are waterproof and can be worn in wet conditions, including the shower where a significant number of falls occur.
There are some downfalls to these products, however. Although the fall detection technology can determine when a fall has taken place and dispatch assistance, it does nothing to prevent falls before they happen. Another concern is that the fall detection technology will only work when the Lively products are worn around the neck, and the battery must be charged every two to three days. There are also ongoing costs beyond the initial purchase price. The Lively Mobile device must be associated with a wireless coverage plan, as well as a monthly GreatCall plan. To receive the fall detection service, you must be subscribed to the Ultimate Health and Safety package – which is also the most expensive package – at $34.99 per month.
iStoppFalls is an Australian company that has developed a similar medical alert device as the Lively products, however in addition to monitoring falls, iStoppFalls combines the sensor with a training system "designed to build up senior's reflexes so if they do fall, they do so in the safest way possible." This is a huge step in the right direction to address the injuries that are incurred during falls.
Virtual Reality as a Preventative Measure
A study published in Nature Scientific Reports suggests that virtual reality (VR) could be a viable method to reveal impairments in a person's balance that aren't obvious during normal walking, and prevent falls before they happen. According to the study, there is potential for VR to be used as a physical therapy tool to teach people with balance issues how to avoid falls.
With National Falls Prevention Awareness Day here, now is the time to think about your safety and the safety of your senior loved ones.
A U.S. News report suggests that "elderly people are suffering concussions and other brain injuries from falls at what appears to be unprecedented rates;" perhaps technology is the key to understanding balance impairments and preventing falls before they happen.
Do you have senior fall prevention stories or tips to share? We'd like to hear your suggestions in the comments below.
Related Articles: