When Mom is dealing with dementia, it's hard for everyone. What can you get that will be meaningful to someone who struggles every day with memory issues?
Every day you have left with your mother is something to be cherished and every Mother's Day you're able to spend together is that much more special and worthy of being celebrated. Fortunately, there are many gifts you can give to a Mom with Alzheimer's that will help her enjoy her days and connect with loved ones a bit more easily.
Mother's Day Gifts for a Mom in Memory Care
Here are a few ideas to consider: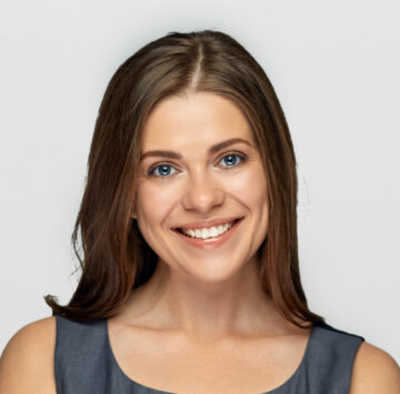 Talk with a Senior Living Advisor
Our advisors help 300,000 families each year find the right senior care for their loved ones.
1. A Comfy Bathrobe
A bathrobe provides comfort and warmth every day. It's easy for Mom to spot in the closet when looking for something comfortable and easy to slip on without needing much effort or help from an attendant or staff. As you get older, physical comfort becomes ever more important and a good bathrobe can provide that.
Phones are something else that can be a challenge to figure out when you're living with dementia. A memory picture phone lets you program a few main numbers your mom will want to use and label the phone with pictures of loved ones for each number. In order to call up each family member and friend programmed in, all Mom has to do is press the button next to their picture. It makes staying in touch with loved ones that much easier.
3. A Nice Sweat Suit
Along the same lines, a nice sweat suit is another comfortable gift that's easy for Mom to put on and comfortable to lounge about in around the memory care community.
4. Beauty Gift Set
For some women with dementia, the appeal of makeup or skin care items may go out the window early on in their illness. But for others, the familiar routines associated with a face mask or doing their nails will serve as a comfort. If your mom is in the latter category, think of the types of beauty products she regularly bought for herself throughout her life and try to find a gift set that collects the kinds of items she loves.
5. Dementia-Friendly Puzzles
Puzzles are a fun way to stay entertained and keep your mind working, but really complicated ones with small pieces may be harder for Mom to focus on and keep up with. Luckily, there are puzzles made specifically for people with dementia. If your mom has ever been the type to enjoy jigsaw puzzles, or if you simply feel like she could use a way to stay entertained more often during the day, these can make a great gift.
6. Flowers
It's admittedly not the most original idea, but flowers are always a nice treat. That's no different when your mom's in a memory care or senior living community as it was on any other Mother's Day that you've provided her a beautiful arrangement of flowers.
7. Her Favorite Sweets
Delicious foods are something that you enjoy entirely in the moment as you eat them, which make them a reliable gift for someone in memory care. As long as you can figure out a dessert that Mom loves that doesn't go against any dietary recommendations her doctor has made, bringing her favorite kind of cake or chocolates can provide some real pleasure for her.
8. Robot Cat
A companion animal may seem like a strange gift to buy for your senior mother, but robot companion cats from companies like Joy for All provide many of the benefits of having a pet without the work involved in taking care of a living animal. Many loved ones of people with dementia have found that a robot cat improves quality of life so it can make a great Mother's Gift after all.
9. Simple Music Player
Figuring out the buttons on an iPod can become confusing for some people with dementia, but that shouldn't mean they can't enjoy their favorite music anymore. The "Simple Music Player" can be loaded with music you know Mom loves. Then to listen to it, all she has to do is lift a lid that's helpfully labeled "Lift to Play Music."
Researchers believe music can be beneficial to people with Alzheimer's, helping improve their lucidity as well as their quality of life. You can give your mother the gift of easier access to music each day with this player.
10. Talking Photo Album
One of the most heartbreaking parts of dementia is seeing Mom lose her memory of the people closest to her. One small way you can help with that is with a talking photo album. In addition to collecting pictures of her children, grandchildren and other close loved ones, you can record voice messages for the different pictures to remind her who everyone is, what their relationship to her is and how much she means to you all.
There's so much about watching a loved one live with dementia that's difficult, but every moment of connection you get to share with them is that much more meaningful.
Finding a special gift for Mother's Day this year gives you one more way to add some joy to her life.
What other Mother's Day gift ideas do you have for a mom in memory care? We'd like to hear your suggestions in the comments below.
Related Articles: