For men and women aged 65 years and older, the risk of suffering an injury due to a preventable fall becomes increasingly high. In fact, the Centres for Disease Control and Prevention (CDC) reports that every second of every day in the United States, an older adult falls, "making falls the number one cause of injury…" among American seniors.
The Journal of the American Geriatrics Society reports that 28.7% of adults 65 and older (or, roughly one in four) will have a fall during their senior years. These falls can result in serious injuries requiring medical attention, including broken bones and head injuries, which are the result of approximately one in five falls — in fact, the CDC reports that falls are the number one cause of hip fractures and traumatic brain injuries.
These statistics, although alarming, are not new. Falls have been a national concern for the past several decades, with organizations like the National Council on Aging taking an active role in fall prevention. What is new, however, is a recent link between falls and motor vehicle accidents. And the data is staggering.
Is It Time to Give Up the Keys? New Link Between Falls and Motor Vehicle Accidents
A recent clinical investigation published by the Journal of the American Geriatrics Society, entitled "Associations Between Falls and Driving Outcomes in Older Adults: Systematic Review and Meta-Analysis" reviewed 15 different studies to determine the link between falls and motor accidents.
The investigation uncovered two striking trends:
Older adults who had previously fallen were approximately 40% more likely to experience a subsequent motor vehicle accident than older adults who had not fallen.

This first trend directly results in an increase of approximately 10.7%, or 117,430 motor vehicle accidents every year.
What does this data mean? Should someone who has experienced a fall automatically give up the keys for fear of getting into a motor vehicle accident?
Here's what we know:
While researching the link between falls and motor accidents, the clinical investigation published by the Journal of the American Geriatrics Society determined that falls have the potential to affect driving in three ways:
Falls can cause physical injury that limits mobility and interferes with a person's ability to drive.

Falls may increase a person's fear of falling, leading to reduced physical activity and fitness to drive.

Falls might have negative psychological effects on a person, that lead to changes in driving behavior.
The research reveals that falls may also act as indicators of greater driving risks (like untreated cataracts, the use of specific medications, or related medical issues).
What Conditions Make You More Likely to Fall?
The CDC has identified the following risk factors for falls:
Balance and stability issues

Foot pain or poor footwear

Home hazards like broken or uneven steps, clutter and throw rugs that can be tripped over

Lower body weakness

Vitamin D deficiency

Medications such as antidepressants, sedatives, tranquilizers and even some over-the-counter medications

Vision problems
While both the data published by the CDC and the Journal of the American Geriatrics Society are cause for concern, both reports suggest that falls are highly preventable and that proper intervention may reduce the risk of motor vehicle accidents associated with falls.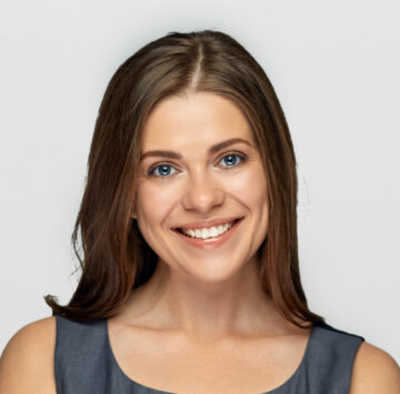 Talk with a Senior Living Advisor
Our advisors help 300,000 families each year find the right senior care for their loved ones.
Preventing Falls and Motor Vehicle Accidents
The CDC recommends incorporating the following practices into your daily routine to prevent yourself from falling:
Have your eyes checked regularly

Make your home safer – install grab bars, remove tripping hazards

Practice strength and balance exercises

Talk to your doctor about your unique risks (like health issues and medications)
Of course, seniors who implement these precautions are not only more likely to reduce their risk of another fall but are more likely to reduce the risk of a condition that could negatively affect their driving (like poor eyesight).
Experiencing a fall in your senior years does not automatically mean you should give up the keys, though studies show that there is a significant link between falls and motor vehicle accidents, and there are steps you can take to manage your risks and prevent both.
Have you or a senior loved one had to give up the keys after a fall or motor vehicle accident? We'd like to hear your stories in the comments below.
Related Articles: