One of the most common caregiver questions is how to keep your loved one safe at home. If you are worried about them falling, there are ways to help prevent falls and approaches used to assess fall risks in seniors.
Many people don't realize that falls are the number one cause of injuries — and injury death — in older Americans. One third of American seniors fall each year, resulting in more than 2.5 million emergency room visits and over 700,000 hospitalizations annually, according to the Centers for Disease Control and Prevention.
Falls Among Seniors
Falls in older adults can easily cause injuries, and lead to severe effects on physical and emotional quality of life. The CDC also lists these dangers of falling: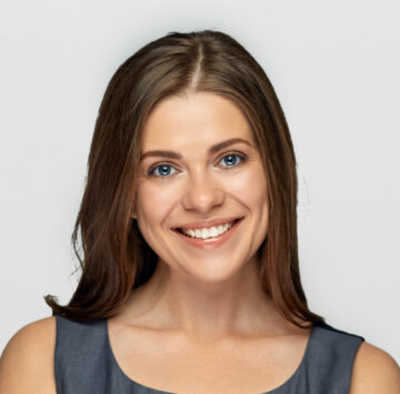 Talk with a Senior Living Advisor
Our advisors help 300,000 families each year find the right senior care for their loved ones.
Falls cause most fractures in older Americans, which include severe injuries like hip fractures

Falls are the most common cause of Traumatic Brain Injury (TBI) — which can also cause severe and fatal falls

Senior women are twice as likely to suffer fall-related fractures

Senior men are more likely than women to die from a fall

Falls in seniors can lead to a greater fear of falling, which can lead to reduced physical activity and fitness — thus increasing the actual risk of falls and worsening quality of life

The economic cost of falls is high, too — about $30 billion in direct medical costs in 2010
The facts sound dire, but as the National Council on Aging points out that "falling is not an inevitable result of aging." The government is addressing falls as a public health issue with the exponentially aging senior population, and caregivers can take simple steps to reduce risks in their homes.
Geriatrician and A Place for Mom expert, Leslie Kernisan, MD, discusses there are many ways to prevent senior falls that people don't think about. She comments:
"A previous fall is a red flag as one of the strongest risk factors for future falls is having had a previous fall. It is strongly recommended that seniors be screened for high fall risk and offered help preventing falls. Primary care doctors can help, but families can learn the most useful proven strategies for reducing falls, such as reviewing their medications, checking their blood pressure while sitting and standing, getting a balance evaluation, having a home safety assessment and getting enough Vitamin D per day."
In addition to assessing your loved ones' fall risks and taking simple health steps to prevent falls, you can also prevent falls at home by making simple changes. Read below for more information on how to help reduce your risks of falling in the home environment.
Tips to Fall-Proof Your Home
The bathroom is the area you should focus on first because that's where most senior falls occur. Grab bars may need to be installed in various places and rugs should cover areas where slipping might occur. Here are other recommendations to help keep your elderly relative safe from falling in your home environment:
1. Remove anything that could cause tripping or slipping while walking.
Small furniture and everyday clutter, such as bags, pet bowls, small decor, electrical and phone cords, or even throw rugs can cause falls.
2. Create clear walking paths.
Arrange all furniture so your elderly loved one has plenty of room to walk freely. It's also important to remove items from stairs and hallways that may act as a tripping hazard.
3. Make sure carpets are secured.
Use non-slip rugs, or attach rugs to the floor with double-sided tape.
4. Avoid wet floors.
It's important to be cognizant of drips from the shower and faucets that can pose a tripping hazard. Use only non-skid wax on waxed floors, to also help avoid slippery surfaces.
5. Use non-slip items in the bathroom.
Put non-slip strips or a rubber mat on the floor of your bathtub or shower.
6. Make sure the house is well-lit.
Good lighting is one of the most simple ways to avoid falls. Since eyesight diminishes with age, it's important to make sure the living space has ample light to help seniors take in their surroundings and avoid any obstacles in their path. You should have enough lighting at entrances, in each room, on the stairs,  and on outdoor walkways. Use bulbs with the highest wattage recommended for the fixture.
7. Use handrails.
Stairs are one of the most dangerous places in the home for seniors. Make sure your senior relative knows to use the handrails and avoid carrying items up and down the stairs with both hands as it's important they have support to keep their balance.
8. Use caution at night.
Night time is one of the most dangerous times as people are groggy and balance isn't always the best. Place a lamp next to the elderly person's bed, along with night lights in the bathroom, hallway and kitchen. Also keep a flashlight by their bed in case the power goes out and they need to get up at night.
9. Keep up a regular health and exercise regime.
Preventative health is very important. By eating a healthy diet and staying physically active, seniors can improve their balance, coordination and health. For exercises, help your elderly loved one focus on balance exercises and lower-body strength, which can help prevent falls.
What other strategies or tips have you used to help prevent falls and keep your loved one safe at home? We welcome your stories and suggestions with us in the comments below.
Related Articles: