Do you have an older parent? Are you worried about them falling? Leslie Kernisan, MD, shares the ways geriatricians prevents falls and the approaches used to assess fall risks in seniors.
Fall Risks and Seniors
Seniors and families are often quite worried about falls, and with good reason. The Center for Disease Control (CDC) estimates that 1-in-3 seniors fall at least once every year. In 2013, falls led to 2.5 million emergency room visits and over 700,000 hospitalizations. Plus, a fall is an important red flag: one of the strongest risk factors for future falls is having had a previous fall.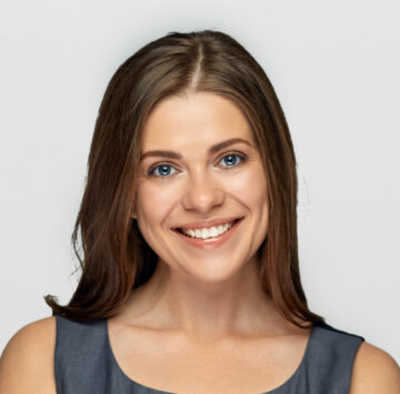 Talk with a Senior Living Advisor
Our advisors help 300,000 families each year find the right senior care for their loved ones.
For these reasons, it is recommended that seniors be screened for high fall risk and offered help preventing falls. But unfortunately, many primary care doctors are too rushed for time. Plus, most aren't particularly trained to adapt healthcare to the needs of aging adults.
In other words, even if your parent does mention falls to their doctor, your parent may not get enough fall prevention help. But, you and your parents can learn more about the most useful proven strategies for reducing falls, and ensure that your parent's doctors haven't overlooked an approach that can help.
5 Proven Approaches to Reduce Fall Risk
Let's review five approaches that can be especially helpful to seniors who are at high risk for falls. If you're able to attend a medical check-up with your parents, discuss following ideas at the appointment:
1. Medications Review
Certain types of medications are known to increase falls in seniors, and many of them are surprisingly common. Drugs we look out for include:
Sedatives and tranquilizers: Such as zolpidem, lorazepam and alprazolam (brand names Ambien, Ativan and Xanax respectively)
Antipsychotics: Like olanzapine, rispderidone and quetiapine (brand names Zyprexa, Risperdal, and Seroquel), which are often over prescribed for dementia behaviors
Over-the-counter sleep or night-time drugs: Such as Nyquil or the "PM" version of common painkillers
Any medication that causes drowsiness: Including sedating antihistamines, and certain types of drugs for an over-active bladder, like vertigo, nausea, nerve pain, and depression
Most of these drugs are part of a class known as "anticholinergics." (Anticholinergics are also mildly brain-toxic, which is another reason we geriatricians like to avoid them.)
All of the above medications are listed on the American Geriatrics Society's list of "Medications that Older Adults Should Avoid or Use with Caution."
If your parent takes any of the above medications, don't panic and don't stop any medications without talking to the doctor. But do plan on scheduling a medication review. It often helps to specify that you really want to cut back on any medications that increase fall risk, unless the drug is essential to controlling a symptom or condition.
2. Check Blood Pressure While Sitting and Standing
Blood pressure that substantially drops when you stand or change position is called postural — or orthostatic — hypotension. This is quite common in older adults, especially if the senior is on medications to lower blood pressure. (Some prostate pills, like tamsulosin, also can cause this effect.)
Studies have found that 15-20% of older adults have postural blood pressure changes; this can cause light-headedness and lead to falls. Also, recent research has linked blood pressure treatment to serious — meaning bone-breaking — falls in older adults, so it can be worthwhile to make sure your parent isn't being over-treated for hypertension.
If you've been worried about a parent falling, consider asking the doctor to check blood pressure sitting and standing. Better yet, get a home blood pressure monitor; the more readings you get, the better sense the doctors will have of your parent's usual blood pressure.
If your parent seems to be experiencing postural hypotension, ask the doctors about reducing the blood pressure medication.
3. Gait and Balance Evaluation
At a minimum, a senior at high risk for falls should be observed getting up and walking during a doctor's visit. If the walking seems off, or the person seems unsteady, then it can be very helpful to refer the senior for a formal gait and balance evaluation.
These are done by physical therapy and are covered by Medicare when ordered by a physician. However, busy doctors often forget about this option, so it can be helpful for a family to bring it up.
At the end of the evaluation, the physical therapist will suggest specific strength and balance exercises to compensate for any problems that she observed. She might also recommend a suitable cane or walker, if it seems needed.
Of course, just about any exercise program — including daily walking — is good for reducing falls. But getting physical therapy involved can help your parent know how to focus his stretching and exercise for maximum benefit.
4. Home Safety Assessment and Modification
Home safety modifications can be done on your own using a tip sheet or home safety checklist. That said, research suggests that home modification works best when done by occupational therapists.
To get this type of home safety evaluation, try asking your parent's doctor for a referral. For instance, home health agencies can provide "skilled services" — which include occupational therapy — as a Medicare benefit after a hospitalization, or when a senior is housebound. Some Medicare HMOs might also offer home safety evaluations as a benefit.
If a Medicare-covered home safety evaluation isn't available to your parent, try calling your local Area Agency on Aging. Some community hospitals and other organizations offer home safety evaluations for a reasonable fee.
5. Vitamin D, 1000 IU per day
This approach is easy, cheap, and endorsed by the American Geriatrics Society.
I recommend this because clinical research suggests that vitamin D supplementation reduces falls, especially in those seniors who had low levels to begin with.
Of course, doctors do sometimes prescribe higher doses of vitamin D. Testing vitamin D levels isn't recommended for everyone, but if done and a very low level is found, a doctor might recommend higher doses of vitamin D for a time.
If your parent isn't taking vitamin D, ask the doctor if there is any reason that she shouldn't take 1000 IU per day. It's uncommon for this to be a problem, but you'll want to make sure your parent isn't one of those rare seniors for which this isn't suitable.
Play Your Part in Preventing Falls
Falls in seniors are common and can be frightening, or worse, cause serious injury. While you may feel powerless to help, understanding the methods geriatricians use every day can help you be proactive and also help your parent get the best prevention care.
The five approaches above can help prevent falls, but the doctors might not offer them unless you specifically ask.
So review the list again and consider discussing these approaches with your parents and their doctors.
What other ways do you help yourself or a loved one prevent falls? Share your tips with us in the comments below.
Related Articles: