The science is in: healthy fermented foods like yogurt and pickled vegetables can have a positive effect on our digestive health and overall wellness.
When we think of fermented foods, most of us immediately think of alcohol, or possibly the pungent, tea-like beverage kombucha, which is rising in popularity because of its purported health benefits. Fermented foods aren't just the latest health craze, as it turns out. Medical and nutritional scientists have accumulated plenty of proof of the positive effects of fermented foods on our physical and even mental health, from replenishing our digestive probiotics to aiding the absorption of nutrients. Learn more about their benefits.
Fermented Foods for Senior Nutrition
Far from being limited to grapes and yeast, fermented foods include a wide range of traditional items that many of us are already familiar with, including: yogurt, sauerkraut and soy sauce. In fact, we humans have been fermenting foods for millennia: fermentation was one of the earliest methods of food preservation, and chemical evidence suggests that fermentation was already in common practice nearly ten thousand years ago.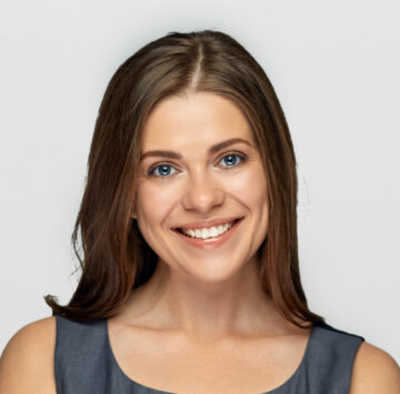 Talk with a Senior Living Advisor
Our advisors help 300,000 families each year find the right senior care for their loved ones.
Our ancestors may not have known it, but fermented foods and beverages have the potential to give us a serious nutritional boost. Scientists have learned more and more in recent years about the microbiome — the healthy bacteria in our guts and elsewhere in our bodies — and its effects on our physical and mental wellness. The right types of fermented foods may have a positive effect on our microbial flora, and, in turn, our overall health and longevity.
The bacteria or yeast used in the fermentation process naturally create lactic acid or alcohol compounds as they feed on the foods' natural sugars. "The fermented foods also wind up filled with 'friendly' bacteria such as those touted in probiotic products, as well as helpful enzymes," says an article from Tufts University. "The bacteria 'predigest' certain food components, making them easier for your gut to handle and for nutrients to be absorbed when you eat them." When our microbiome is robust, it may help us fight illness, as well as warding off inflammation, allergies and autoimmune issues. Preliminary studies have even indicated a positive effect on stress, anxiety and depression.
If you're still not convinced, think about it this way: you probably already have a few fermented foods in your daily or weekly rota right now. Common fermented foods that many people consume regularly include:
Miso

Kefir milk

Kimchi

Kombucha tea

Pickled vegetables

Yogurt

Sauerkraut

"Ripened" cheeses

Tempeh

Soy sauce

Red wine
But, here's the catch. Many fermented food products like pickles and sauerkraut that you buy at the store have been treated with high heat, killing the good bacteria along with the bad. However, it can be easy and fun to make your own fermented dishes.
4 Recipes for Healthy Fermented Foods
Take a look at the following fermented recipes for ideas on how to make healthy fermented foods.
1. Spicy Sauerkraut
1 cup carrots, cut into 1″ long matchsticks

1 tbsp. kosher or sea salt

1 tbsp. dried oregano

½ tsp. crushed red chile flakes

2 medium red onions, very thinly sliced lengthwise

1 large head (about 2½ lb.) green cabbage, cored and shredded
Directions:
In a large bowl, combine all ingredients, and massage ingredients with your hands until the cabbage begins to release its liquid.

Transfer cabbage mixture to a sterilized 1-qt. plastic container with a large mouth, such as a cleaned plastic yogurt or sour cream container. Place a plate small enough to fit inside the container over the cabbage and place a heavy can or weight on top to keep cabbage mixture submerged in liquid. Drape a large kitchen towel over container and let sit at room temperature (ideally 70°-75°) for 3 days.

Uncover and transfer cabbage mixture to a sterilized 1-qt. glass jar, cover with lid, and refrigerate for 1 day before serving. The sauerkraut will keep for a week stored in refrigerator.
Learn more about this Spicy Sauerkraut.
Brussels Sprouts Kimchi
1½ lb. small brussels sprouts, trimmed, halved

½ small onion, coarsely chopped

2 scallions, sliced

4 garlic cloves

¼ cup gochugaru (coarse Korean red pepper powder)

2 Tbsp. fish sauce (such as nam pla or nuoc nam)

2 Tbsp. Sriracha

1 Tbsp. grated peeled ginger

1 Tbsp. soy sauce

2 tsp. coriander seeds, crushed

2 tsp. fennel seeds, crushed
Directions:
Combine 3.5 oz. salt and 2 quarts warm water in a large bowl, whisking to dissolve salt. Add brussels sprouts and top with a plate to keep brussels sprouts submerged. Let sit at room temperature 4 hours; drain. Rinse, drain and place in a large bowl.

Pulse onion, scallions, garlic, gochugaru, fish sauce, Sriracha, ginger, soy sauce and coriander and fennel seeds in a food processor until smooth. Add to bowl with brussels sprouts and toss. Transfer mixture to two 32-oz. canning jars, packing down to eliminate air gaps.

Combine remaining .7 oz. salt and 1 quart warm water in a large bowl, whisking to dissolve salt. Add pickling liquid to jars to cover brussels sprouts, leaving at least 1″ headspace. Cover jars with lids. Let sit out of direct sunlight at room temperature until kimchi tastes tangy and releases bubbles when stirred, 3-5 days. Chill.
Learn more about this Brussels Sprouts Kimchi.
Lacto-Fermented Mixed Pickles
3 tablespoons sea salt, pickling salt, or kosher salt

1 quart water (preferably filtered, spring or distilled)

1 cup small cauliflower florets

1 cup carrot chunks or slices

1 cup red bell pepper chunks or slices

1 clove garlic, smashed and peeled

1 bay leaf

1/2 teaspoon coriander seeds

1/4 teaspoon black peppercorns

1-2 grape leaves (optional, to help keep pickles crisp)
Directions:
Combine salt and water in a measuring cup and stir until the salt is dissolved. (You can heat the water first to make the salt easier to dissolve, but it's not necessary. Let it come to room temperature before making the pickles.)

Place the remaining ingredients in a very clean, large jar (a half-gallon mason jar works well). Pour the salt water over the vegetables, leaving at least 1 inch of headspace at the top of the jar. If necessary, add more water to cover the vegetables. (Optionally, place a small bowl or jar on top of the vegetables to hold them under the brine.)

Cover the jar tightly and let it stand at room temperature. About once a day, open the jar to taste the pickles and release gases produced during fermentation. If any mold or scum has formed on the top, simply skim it off. (If using a jar fitted with an airlock, you don't need to "burp" it; just open occasionally to taste.)

When pickles taste to your liking, transfer the jar to the refrigerator. They will continue to ferment very slowly, but cold storage will largely halt fermentation. As a fermented food, these pickles will last for quite some time, at least a month or longer.
Learn more about these Lacto-Fermented Mixed Pickles.
Concord Grape Soda
2¾ cups pure Concord grape juice

2¾ cups filtered water

¼ cup sugar (or ½ cup agave nectar)

⅛ tsp. champagne yeast
Directions:
Bring grape juice, filtered water, sugar (or agave nectar) to a simmer in a 4-qt. saucepan over medium-low heat, and cook, stirring occasionally, until slightly reduced, about 30 minutes. Stir in yeast, and drape a large kitchen towel over saucepan; let sit for 24 hours.

Using a funnel, pour soda into a sterilized 1-liter plastic soda bottle, filling to within 1″ of the top or lower. Close bottle tightly with top and let sit at room temperature (ideally 70°-75°) for 24 hours (the bottle should become rock-hard with the pressure that builds up within). Refrigerate soda for 2 days before opening and serving. Drink soda within 1 week of opening, and store in the refrigerator.
Learn more about this Concord Grape Soda.
What's your favorite fermented food? Do you have any preferred foods or recipes to add to our list? Share your thoughts in the comments below.   
Related Articles: