Do you want to learn more about your elderly family members, but struggle to bridge the age or life experience gap? Read below for some idea starters and reminiscing questions for seniors that can lead to meaningful exchanges with your older loved ones.
Meaningful questions to ask elderly family members to build relationships
Growing up, I only saw my grandparents twice a year and would beg to hear their stories whenever I got the chance to be with them. My grandfather was candid and loved to laugh about his wild misadventures, like being stuck on top of a train car during the great Kansas City flood of 1951. Or how when he was in his 20s, he drove Elvis Presley through Germany.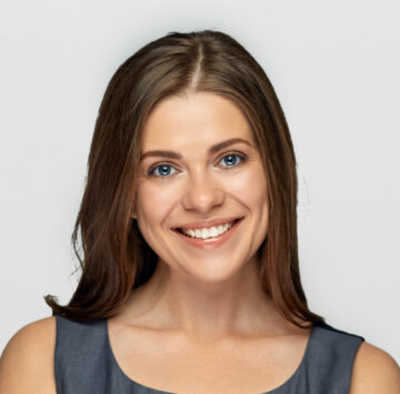 Talk with a Senior Living Advisor
Our advisors help 300,000 families each year find the right senior care for their loved ones.
My grandmother was more demure, preferring to tell stories about my mother and uncles, but only when prompted. At 16, she was crowned the Watermelon Queen of Georgia and had her picture taken with the president in a dress she sewed herself.
I wouldn't have known any of these unique stories had I not asked questions, and knowing what questions to ask elderly loved ones isn't always easy. Here are some interesting topics to talk about with seniors and questions to help you bridge the generational gap with your older loved ones:
Questions about when they were young
What do you remember about the place you grew up? Do they still live there, or have they visited? If so, how has it changed?
Which invention from your lifetime are you most amazed by? What was life like before? Their generation witnessed the invention of color TV, personal computers, the Internet, and more.
What's the weirdest fad you remember? Is it swallowing goldfish, pet rocks or Jell-O™ salad? How about expressions or slang?
What was your favorite movie when you were younger? Suggest watching it together! Streaming services like Turner Classic Movies and Criterion Collection offer large selections of old films, as do many local libraries.
What was your first job? How about your favorite? My grandfather worked in a prison for 12 cents an hour!
Questions about family
Do you know the history of your family name, crest, or origin? If they've always wanted to learn more, suggest a service like Ancestry to use together. You may be surprised by the results.
What do you remember about your parents and grandparents? This is a special opportunity to learn more about family members you didn't have the chance to meet.
What were your children like growing up? Do they have any funny or embarrassing stories about Mom or Dad?
What did you and your siblings do for fun? Maybe straight-laced Aunt Ruth was a huge troublemaker back in the day!
How did you meet your spouse? Was it love at first sight or an uphill battle? What was the wedding like?
Questions about getting older
What are the most rewarding things about getting older? Is it a lifetime of knowledge? The senior discount at the movie theatre?
What are the most important lessons you've learned in your life? Ask to hear the stories behind those lessons.
Who has influenced you the most? Thank your loved one for the ways they've influenced your life so far.
What life advice would you pass along? Take this answer to heart.
If you could go back to any age, what would it be? Would they stay the age they are now or go back? How far back? What was life like at that time?
Questions about values
What was the best day of your life? It could be a wedding, the birth of a child, or just a nice day by the lake.
What are you the most proud of? Congratulate them on this accomplishment.
What kinds of things make you the happiest now? Now that you know, you can try to make them happen often.
How have your dreams and goals changed throughout your life? Do they seem at peace with these changes, or do they have regrets?
How would you like to be remembered? This question can be sad, but knowing how your loved one wants to be remembered will help you honor them and tell their story.
The Legacy Project offers a longer list of questions to ask grandparents and other aging loved ones in your life, as well as activities to help your aging relatives recall and share their life stories. Whether you write down these answers, record them on your phone, or just take the time to connect, learning more about your loved one's life is good for you both.