With aging comes responsibility. The double-edge sword of living a full life often comes with ailing health and difficult situations for families. Switching roles with parents is never easy, which is why it's so important to be prepared. Learn about caregiving challenges and discover why aging America needs to begin to prepare to have over 20% of the population be senior citizens.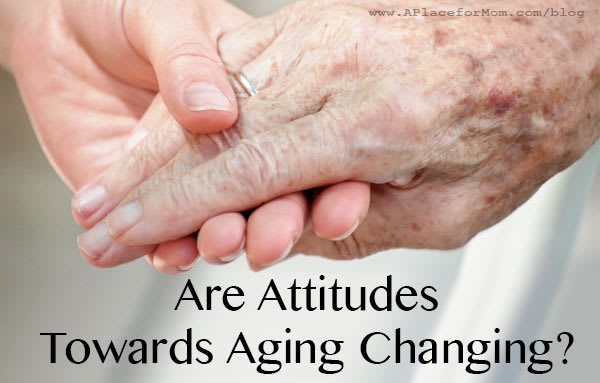 Confronting The Challenges of Aging
We are nothing without our memories. Those detailed stories of our own unique history that exist deep within our mind and remind us of our own humanity. The laughter, tears, smells, and of course, relationships from our daily, to yearly, existence that mold us into our being.
Memories can be both invigorating and heartbreaking. It is the good memories — the tangible comforts of your childhood home, your parents' voices and smells of mom's good cooking on a winter night — that you want to keep. The vision of your mom as your role model; that strong, giving woman who can do anything is the memory you want to pop into your head when you reminisce about the matriarch of your family. You want to remember the good times and the countless days and years of happy living; not the vision of your mom wasting away, throwing fits of unexplained violence and forgetting who you are until you become a stranger.  It is when mom's eyes become vacant, her body is broken and the 'joie de vivre' is no longer there. This is when the memories start to become a tragedy.
Society is constantly searching for a fountain of youth; whether it's a promise in a bottle, plastic surgery or the latest headline at the bookstore. But the reality is that one hasn't been found. The human body inevitably wares out after the consecutive seconds, minutes and hours, to days, months and years of living.
Dr. Lindsay Jones-Born, licensed naturopathic doctor (ND) and A Place for Mom nutrition expert, comments, "In my practice, I have come across many instances where families are beside themselves with worry and frustration and don't know what to do about their aging loved ones whose quality of life is no longer there. Many of the seniors suffer from Alzheimer's or dementia, or are just in incredible pain. There are often behavior changes, which makes things especially challenging for their families and caregivers. It is really quite sad." She explains,
"I can make healthy diet and wellness recommendations, but the human body and mind do have an expiration date. It's just part of life. You just have to do everything you can to lead a healthy life. Preventative health is huge. And making sure caregivers get a break is also very important."
Do You Secretly Wish Your Mom Would Die?
It is more than memories. It's about quality of life and the spirit of good living. When these things are gone, one has to think, "What's the purpose?" When you secretly wish your mom would die, not because you dislike her, but because you don't want her to suffer any more; you want what is humane.
Life expectancy is rising and this heart wrenching story is a reality for many. According to the U.S. Census Bureau, the nation's 65+ demographic, which currently accounts for 13% of the overall population, is expected to double by 2050 to more than 89 million, equating to about 20% of the population. While America is preparing for this Silver Tsunami, families need to also be prepared for the reality of their loved ones aging and what is involved with end-of-life care.
Attitudes toward aging, quality of life and caregiver guilt all factor in to the aging equation. This is why it's so important to starting thinking, and planning, for the future—to find out your parents' wishes and make the aging process a little easier. Getting older is a privilege denied to many, but with aging comes responsibility.
Attitudes Toward Aging
Society is shifting the average timeline of expected life events. According to a 2012 study by Prosumer Report, from an average life expectancy of 40 in 1800, we're now up to 67 years globally, with a high of nearly 83 years in Japan. In America, people are living to 77 years of age, on average, according to CDC. People are spending more time in school, postponing marriage and having babies, which means we're "pushing the limits of our youth even further" by taking this extra time to "grow up," notes Prosumer Report.
The study reported that 77% of people intended to age gracefully and felt that there's no shame in aging, while 59% of people said they feel younger than their age. But with old age believed to begin at age 71, there were many things that worried people; especially since many aspects of aging came as a shock to unprepared families. And what were the deleterious changes associated with advancing years that worried people most? "Physical and cognitive decline, illness and pain; and bank accounts that run out before they do," according to those surveyed.
Other interesting statistics from the study are as follows:
1. 42% of people surveyed said they would rather not live into their 90s; they'd rather die younger, when less frail and have more independence.
2. 44% worry that new technologies and medical advances will extend people lives to the detriment of society and the planet.
3. 49% believe physician-assisted suicide should be legal.
With people living longer, in tandem with people getting started on major biological events, such as procreation, it's no surprise that aging and end-of-life is creating so much angst in our aging world. Many families have to become caregivers, some are sandwich caregivers, making the tragedy that comes with age a reality in many homes. Luckily there are many senior living resources and senior living care options available.
The All Encompassing Caregiver Guilt and Devising a Plan
Guilt comes with being a caregiver. Being true to oneself and admitting feelings is important. After all, the reality is that the person being cared for, who has lost their independence, may not have quality of life anymore; they are sick, miserable and hard to care for. Witnessing their demise and having no choice in the matter is more than depressing; it's devastating. Especially when money runs out, a family is in crisis mode and stress and tension are running high.
People who wish their loved one would die, in these circumstances, are not horrible people. They are good people who have seen their lives turn into more than they feel they can handle. The statistics speak for themselves; people are living longer, yet haven't really planned accordingly. And the truth is that our bodies and minds ware out.
So instead of getting depressed and feeling guilty, it's important to get organized and educated, and to remember:
"Do not regret growing older. It is a privilege denied to many." -Unknown
Getting older truly is a privilege denied to many. But if your loved one has lived beyond their prime, albeit functional years, there are options. If you or a family member can no longer care for your loved one, find an assisted living or memory care community. Studies have shown that programs designed for specific medical conditions, such as Alzheimer's, as well as expert care from medical professionals, has enhanced the lives of many residents in their autumn years. If assisted living is not an option for your family, because of either financial or tradition reasons, consider ways to divide the care among family members. Or hire in-home care or get respite care for the occasional vacation or break. Nurturing your own body, mind or spirit and taking care of yourself is what your loved one would want. It's all about healthy living and healthy choices throughout life for you and those you love. And the reality is that many Americans will be facing these tough decisions as America is aging at an exponential rate.
We welcome your comments below.
More Articles