Hired caregivers – also known as private caregivers – become part of your and your parent's life in many ways. They spend a lot of time in the home, helping with activities of daily living and other duties that people are used to performing alone. They inevitably form some type of relationship with the family and senior they care for and you want that relationship to be a positive one.
At the end of the day, however, the caregiver is still being paid to be there, which makes the relationship both an intimate and professional one. Read on for our tips on how to navigate and maintain a positive relationship with your hired caregiver.
How to Maintain a Positive Relationship With a Hired Caregiver
A personal relationship with a hired caregiver can make a big difference for seniors. One study found that a positive relationship with a private caregiver can even slow cognitive decline in seniors with dementia.
For the sake of both the hired caregiver and your senior loved one, taking the proper steps to keep the relationship healthy and positive is paramount.
Read our tips on how to navigate issues and maintain a personal relationship with a private caregiver:
1. Address problems delicately.
Problems will happen. Whether it's something small like your hired caregiver showing up late, or a more difficult issue like a personality conflict with a parent or senior loved one, you want to make sure you handle it well.
Be kind and professional. Don't insult them or yell, instead, calmly discuss what the problem is and your suggested solution. Do your best to avoid having conversations with them when you're angry or emotional. Give yourself a little time to cool down first.
You may find that someone you hire isn't a good fit and needs to be let go, but you don't want to make a decision like that impulsively. Try to calmly and thoughtfully work through the problem first.
2. Check-in regularly.
Hiring someone to help doesn't mean your job is done. You need to be actively involved in monitoring your senior loved one's care and making sure they're getting what they need. "Talk to the person on at least a weekly basis," Dr. Kate Tulenko, Health Workforce Expert, recommends. "This will give you an idea of how things are going and identify problems early so they can be addressed."
Your parent's care needs will change over time and you need to be aware of those changes as they happen. You also want to make sure you develop a good relationship with the hired caregiver along with your loved one doing so, which won't happen if you only communicate with them when there's a problem.
Pick a time to check in each week and put it on the calendar so you consistently do it. You'll likely interact with them more than that when you're visiting your senior loved one, but you want to make sure you do so at least that often.
3. Create a safe environment.
The person you hire deserves to come into a space where they can be healthy and safe. Often, by the time a family decides to hire a private caregiver, the senior may be prone to aggressive outbursts – a common side effect of dementia – or has already fallen into hoarding behaviors.
You need to make sure any hired caregiver is aware of the possibility so they can make an informed decision about whether they're qualified to deal with it.
Before you expect someone to show up every day at your senior loved one's home for their job, you have to make sure you're bringing them into a clean, safe environment. Whether that means calling in the whole family to do a thorough cleaning of the home or being brutally honest about problem behaviors your parent has shown, do what you can to ensure a private caregiver will be safe when they walk through the door on their first day.
4. Do take time to get to know them.
You want your relationship with a hired caregiver to be professional, but that doesn't mean you shouldn't treat them like a fellow human. Get to know them; ask questions about their interests and life.
Don't get overly personal here – you don't want them to feel like they're being grilled.
But do be willing to chat and check in one how they're doing.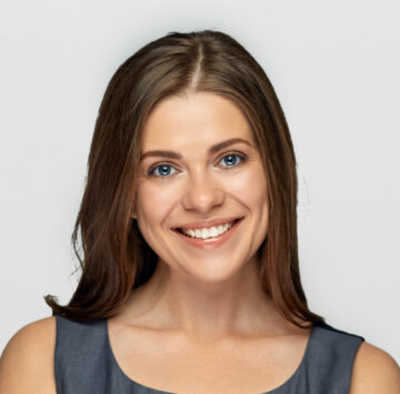 Talk with a Senior Living Advisor
Our advisors help 300,000 families each year find the right senior care for their loved ones.
5. Encourage and respect healthy boundaries.
This is crucial, on both sides.
A private caregiver should still have time for their own family and hobbies and shouldn't be expected to answer frequent calls in their off hours or stay late regularly. If your parent becomes overly attached or reliant on them, you may need to step in to rein them in. Keep your expectations realistic and be respectful if the caregiver points out you or your loved one crossing a line beyond what they're hired to do.
Make sure you draw boundaries on your end too. Your caregiver shouldn't be drawn into any family drama – they should not be expected to take sides if you and your siblings have disagreements about your senior loved one's care, for instance. Even if they become close to the family, you should be careful when it comes to anything like large monetary gifts or loans, which can blur professional lines.
6. Find little ways to make the job easier.
Little things can often make such a big difference in how our day-to-day life looks and are a small way for you to show thoughtfulness toward a hired caregiver.
If you know they like coffee or tea, make an effort to keep the kitchen stocked so they always have access to the drink of their choice during their shifts.
If cooking for your loved one will be part of the job, make sure you stock the kitchen with supplies to make cooking easier, like a crockpot or mixer. Since you know they'll be spending a lot of time with your parent at the house, consider offering books and magazines that they can use to pass the time together.
7. Have a contingency plan for emergencies.
Always remember that a private caregiver is a person with their own family and life and will have their own needs arise. Be prepared for when that happens.
What will you do when they have to call in sick or take care of one of their own family members for a day?
Have a plan in advance for who will step in and cover so you're not left disappointed and unfairly frustrated with them.
8. Pay attention to personality fit during the hiring process.
The first step to having a positive relationship with your hired caregiver is to hire the right person. Dr. Tulenko recommends families "pick someone who both has the competencies you need and is a good personality fit for the person they will be caring for."
Don't stop at making sure they have the skills to do the job. Think about the kinds of things that irritate your parents. When you're interviewing candidates, make sure your senior loved one is included in the process so you can see how the caregiver interacts with them and they can weigh in on the decision.
You're not going to be able to see every potential issue that might arise in an interview, but if you think through what's likely to make someone compatible or not with your senior loved one, you'll have a better time spotting personality traits or quirks that may cause problems.
9. Put all expectations in writing from day one.
Before they show up for their first shift, you want your hired caregiver to have a clear understanding of exactly what your parent will need. Sit down with everyone that's been involved with their care up until this point to make a list of all the tasks they regularly need help with.
Be as detailed as possible. Don't assume a private caregiver will automatically know to make lunch for your parent or do laundry – if you see those as part of the job, you need to say that and write it all down.
Dr. Tulenko stresses the importance of making sure all expectations are covered in writing. "People often don't think they need this because they have the employment contract," she explains. "But these are expectations beyond the contract, for example, dietary restrictions or instructions such as 'don't wake Mom from a nap to give her her medicine.'"
In-home and hired caregivers become a big part of your life and you theirs. Do your part to make sure the relationship you and your loved one have with your private caregiver is a positive one.
What other suggestions would you have for maintaining a positive relationship with a hired caregiver? We'd like to hear your tips in the comments below.
Related Articles: