Making the move to a nursing home can be difficult for seniors and their families. You know that, if anything, Mom needs more reminders of her family – but you may be unsure how to celebrate with her this Mother's Day.
Gifts for Mothers in Skilled Nursing
If you're having a hard time figuring out what to get Mom this year, here are some gift suggestions for mothers in skilled nursing that will help make for a wonderful Mother's Day: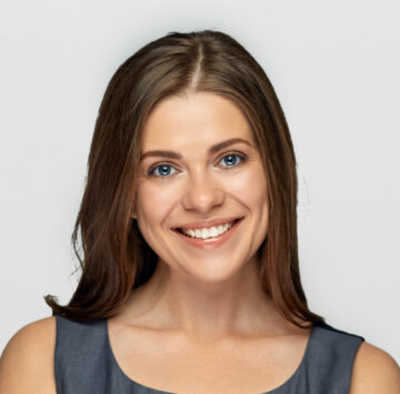 Talk with a Senior Living Advisor
Our advisors help 300,000 families each year find the right senior care for their loved ones.
1. A Comfy Bathrobe
Your mom will have a much better time in her nursing home if she at least feels comfortable each day. A really comfy bathrobe or some nice comfortable pajamas can, therefore, become some of the most valuable items in her wardrobe. Go searching for something that's in her style, but offers optimum comfort.
2. An Ebook Reader
If your mom's a reader, then books are another great way to spend the time. But often the print in books is too small for senior eyes to read comfortably. Ebook readers are a handy solution to that problem, since they make it easy to make the words as large as you need. Mom can access most books (including a lot of classics that are completely free in ebook form) and easily read them with a backlit screen and words as big as she needs.
3. Board Games and Puzzles
Board games and puzzles offer fun ways to spend time and be social while in a nursing home. They give Mom something to suggest doing with other residents, as well as with you and other family members when you come to visit. They can help her fill her days while being mentally active and social at the same time.
4. Conversation-Starting Cards
Your mom's time in a nursing home will be more pleasant if she makes friends with the other seniors and staff living there. If your mom is a friendly extrovert, she may not need any help with that. But if she's at all shy, consider something like these Table Topics cards. They provide a number of different topics that can help Mom start conversations with her neighbors and keep conversations going whenever there's an awkward lull.
5. Family Photos
Whether it's in the traditional form of framed photos or you go for a custom photo gift like blankets or t-shirts that have family photos on them, this is the kind of gift that provides your mother with daily reminders of the family that loves her and is thinking about her. If she already has a bunch of framed photos in her room, then think of something practical she can use to add a photo to, or consider a digital photo frame that switches between pictures of her loved ones.
6. Grandbox
The subscription box meant specifically for seniors, Grandbox, can be a good gift that keeps giving long past May. You can send in photos and a customized note to include with each box, so mom always gets up-to-date pictures of her grandkids and other family members, making it that much more special.
7. Healthy Snack Subscription
Nursing home residents can't necessarily head to the grocery store or the closest convenience store when they're in the mood for a snack. If the only food your mom gets is the meals served in the nursing home cafeteria, she may be feeling the loss of the joy of snacking. To help her get access to healthy snacks year round, try out a healthy subscription box. Once a month, she'll get an assortment of snacks that she can enjoy that are healthier than the junk food she might crave otherwise.
8. Knitting Kit
If your mom is a knitter (or if she's ever expressed an interest in being one), accessing the materials she needs to keep up the hobby in a nursing home may be challenging. But you can buy her a knitting kit that includes everything she needs in one place. You can choose between kits that provide everything needed for baskets, blankets, cushions, hats, scarves, etc. Look around and pick out something you think your mom would like to have and would enjoy making.
9. Matching Stationery
If you buy stationery for both you and Mom and pre-address all the envelopes in advance – all of your stationery with her address, and all of hers with yours – you'll be buying her the promise of a regular correspondence between you. Even if you live close enough to the nursing home to go for visits (but especially if you don't), getting letters regularly can make her day-to-day experience there brighter and help ward off some of the loneliness she might feel there otherwise.
10. Wireless Headphones
People in a nursing home live in close spaces and always have to think about how much noise they're making and whether or not it's disturbing their neighbors. Headphones are therefore a useful way for your mom to enjoy audiobooks, music and TV shows, as loud as she needs them to be, without bothering anyone else in the process. Wireless headphones provide that useful benefit without the annoyance of cords, just make sure you help her get the headphones set up and connected for her if she's not good at figuring that kind of thing out.
It's possible to give Mom a great Mother's Day in a skilled nursing community. Finding the right gift for her and making sure you take some time to spend with her that day, is a big step in the right direction.
Which gifts have you planned to give your mother in skilled nursing this year? We'd like to hear more about your Mother's Day plans in the comments below.
Related Articles: