Are you familiar with what assisted living offers and how it's different from other senior living options? Learn more about assisted living communities and what they provide.
What is assisted living?
Assisted living communities provide some types of long-term care for seniors, but they don't offer full-time, skilled care. Generally, assisted living includes more care services than independent living but less than nursing homes or memory care facilities.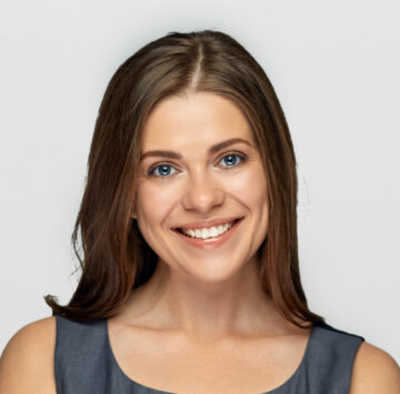 Talk with a Senior Living Advisor
Our advisors help 300,000 families each year find the right senior care for their loved ones.
Assisted living is designed for seniors who require some help with some activities of daily living (ADLs) but want to be active and social.
Are there assisted living requirements?
Assisted living communities often have health standards for admitting new residents. For example, they may have to be able to eat independently or move from a wheelchair to a bed on their own.
8 notable assisted living services and benefits
With many different senior living options, it's easy to get them mixed up. What are assisted living communities really like? Are they all basically the same? Do they offer specialized care?
Here are eight interesting insights into assisted living.
1. Assisted living provides different levels of care
There's no nationwide definition for assisted living. Instead, states license and regulate assisted living facilities. Levels of care vary from one community to the next — even if they're in the same state.
Some communities are able to offer many of the same services available in skilled nursing, either by employing home health agencies or full-time staff members. Some even provide care to residents who are bedridden or need help eating. It often depends on the community's licensing.
2. Each community is unique
Besides care differences, the look and feel of communities varies as well. Some communities have a more formal, traditional design, while others may have a more homelike ambiance. Some facilities may have art deco decor, while others are firmly grounded in mid-century modern design.
There's also no standard size for assisted living communities. They can be towering apartment buildings in city centers or sprawling complexes in the suburbs. A Place for Mom considers facilities with at least 20 residents to be assisted living communities, but many have hundreds of residents.
3. Pets are often welcome
Assisted living communities have become more pet-friendly in recent years. Policies vary, so be sure to ask about pets when touring communities virtually or in-person.
If your senior loved one is a dog lover, you may find specific breed restrictions and weight limits at certain communities. Sometimes there are "pet interviews" to determine whether the pet is right for the community, while other communities allow all pets under 20 pounds. This often includes cats, birds, and fish. Discover the best dog breeds for seniors if you're considering a furry companion for your family member.
Some communities even have pet coordinators who take care of residents' feathered or furry friends when needed.
These are some of the positive effects of pet therapy in assisted living:
Lowered stress

Fewer symptoms of depression

Decreased heart rate and blood pressure

Help with language and memory issues associated with sundown syndrome

Greater sense of purpose and self-worth
4. Some assisted living costs are lower than you think
Assisted living may be less expensive than maintaining a home and employing a full-time home care aide. Talk to your loved one's doctor or a geriatric health manager to help assess your senior family member's needs, then compare elder care costs in your area.
There are many ways to spend less on assisted living:
Compare all-inclusive pricing versus à la carte costs

Check into VA benefits if you're a wartime veteran or spouse to help offset the costs of long-term care

Consider selling or surrendering a life insurance policy
If you're planning ahead for senior living, you may want to invest in long-term care insurance.
While Medicare only covers short-term care, Medicaid may help cover the cost of assisted living.
To learn more about finance options, read A Place for Mom's guides for financing senior care. Also, a Place for Mom's Senior Living Advisors can offer guidance on how to reduce assisted living costs.
5. Assisted living facilities aren't the same as nursing homes
Over the past 30 years, the terms "senior living" and "nursing home" have come to represent quite different concepts. While many families think a nursing home is the best choice for their elderly loved one, assisted living often turns out to be the most appropriate option.
These are some of the main differences between assisted living and nursing homes:
Assisted living residents are largely independent but may need help with ADLs such as bathing and dressing. Nursing home residents tend to need 24-hour assistance

Assisted living residents are mobile, while those who are bedridden typically require nursing homes

Nursing home residents generally have a single or semi-private room. Assisted living residents typically live in a studio or one-bedroom apartment

Nursing home residents require fully staffed, skilled nursing medical attention on a daily basis. Assisted living residents don't need ongoing medical attention
6. There are culturally diverse options
More and more assisted living communities are designed to meet the unique cultural, dietary, linguistic, and religious-based needs of local populations.
On the West Coast, there are a growing number of Asian senior living communities, such as Fremont Hills in Fremont, California. Aegis Living has two communities designed to meet the needs of Chinese Americans in Fremont and Newcastle, Washington. Keiro Northwest has an assisted living community in Seattle that caters to Japanese Americans.
In Florida, many assisted living communities celebrate Jewish holidays, hold weekly Shabbat services, and serve kosher foods from certified-kosher kitchens.
As America ages and diversifies, there's an increasing demand for niche retirement communities, including communities geared toward golf fans and LGBTQ residents.
7. Specialized memory care may be offered in assisted living
More than 5 million Americans have Alzheimer's disease, according to the Alzheimer's Association.
Many assisted living facilities offer dedicated memory care programs for residents with Alzheimer's or other forms of dementia. Seniors with early stage Alzheimer's or dementia often can live among the regular population of assisted living residents. As the condition advances, residents transition to the memory care section of the community with specially trained staff members and extra safety precautions.
Memory care programs are designed to decrease agitation and improve quality of life. Some facilities feature unique layouts to promote familiarity and reduce confusion, which helps increase safety and prevent wandering.
8. Communities work to keep couples together
Does one of your parents needs more assistance than the other? Are you worried they won't be able to live together in an assisted living community?
This is a common issue for couples in assisted living. Fortunately, many communities have plans to help accommodate couples with different needs. This could mean a regular visiting routine if one parent needs memory care in a separate wing of the community.
Couples with similar needs who want to continue living together often can get a two-person suite, but this option can be more expensive and have a long waiting list. Some communities offer discounted rates for couples who prefer separate rooms but still want to live close to each other.
How can I learn more about assisted living?
At no cost to you, A Place for Mom's Senior Living Advisors can help assess your family's specific situation, send you information about different senior living options, and connect you with local communities.