From artists and astronomers to veterans and vegetarians, there's a niche senior community out there for you — and as more and more boomers retire, the trend toward variety in senior housing is growing.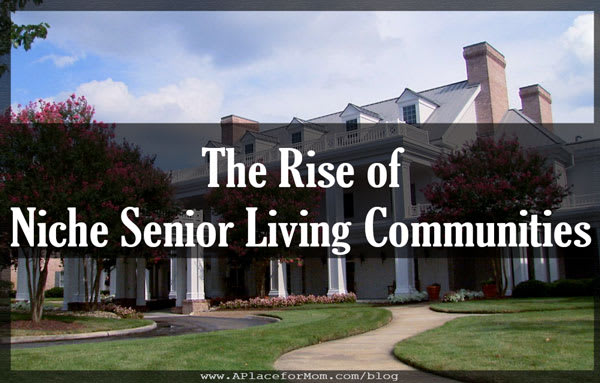 Seventy-eight million baby boomers are already in the process of retiring. You don't even have to think about that number for very long without realizing what it means for senior housing – a continuously rising demand for quality housing from an aging population. It also means that senior housing communities must change to keep up with their residents, most of  whom are looking to break away from what is "normal." The Boomer generation is different, says Andrew Carle, founding director of the Program in Senior Housing Administration at George Mason University in Fairfax, Virginia. They're not looking for the "same old" senior housing options.
Not the Same Old Retirement Communities For Boomers
"Most people retire at 65 and want to spend the first 10 years puttering around the house, traveling and gardening," Carle said in an interview with the Chicago Tribune. "They're in good shape and want to do that. When they get to 75, they start getting bored. They start looking for things that involve their peers. They want to be with people they have something in common with."
Enter the "niche senior community" or "affinity retirement," a growing trend among seniors who want to spend their retirement among like-minded individuals who share a particular chosen passion — from golf to RVs, from creative expression to lifelong learning.  For instance, in the Long Beach Senior Arts Colony, launched last year, the facilities offered include a gallery, art and dance studios, a theater-style clubhouse, and numerous classes in art and other creative activities.
Other types of niche communities cater to more unusual interests: "In Nashville, Tenn.," says Andrew Carle, "there's one with activities designed to appeal to fans of country music or to country musicians who have retired. It has a theater for live performances, and the facility has a sound booth with recording capabilities." In the most successful niche retirement communities, the residents engage over shared interests, profession or lifestyle such as:
Niche Housing: The Future of Senior Living?
By 2011, there were already over 100 niche communities. Though the housing market is still recovering, the popularity of niche communities is showing definite upward movement: developer Meta Housing and nonprofit group EngAGE have founded three senior artist colonies in California so far, and their occupancy level rarely drops below 95%, reports Senior Housing News.
One of the most popular and fastest-growing forms of niche housing for seniors promotes the idea of intergenerational living in its very structure: these are UBRCs, or university-based retirement communities, where residents — often those with a university connection, like retired professors — can take college courses and participate in campus life. There are already dozens of UBRCs in existence, from Penn State to Stanford, and dozens more in the works. The fact that they help seniors age in place as well as integrate with the surrounding community makes them an appealing option. Indeed, many of the facilities offer nursing care and other amenities to address residents' changing health needs as they get older.
Finding a Niche Senior Living Community
Finding the right affinity retirement community may prove a bit of a challenge, particularly with respect to finances. According to a Marketwatch report, while many niche communities are financially in line with other forms of retirement housing, others are definitely catering to more lux tastes. The Fox Hills retirement community, which attracts health and wellness enthusiasts with its fitness spa, walking trails, and gourmet restaurants, offers condos starting at $400,000 and going up to $1.2 million for a three-bedroom home with a den, according to the Washington Post.
For those of us who lack a luxury senior living budget, the most important consideration in finding senior housing will probably be the ability to compromise: between the type of community we want to live in, what options are available in our area, and what we are realistically able to afford. As the Marketwatch report noted, "retirement experts stress it's often more important to weigh the cost of the community — and whether it offers access to adequate health care options — than to focus primarily on the hobbies or niche it caters to." Nevertheless, the benefits of being around fellow residents who share your interests and lifestyle may outweigh the potential difficulties of locating and financing a niche community.
What is your experience with niche senior living communities? Would you or your loved one consider residing in one? Why or why not? Join the discussion in the comments.
More Articles: