A recent MetLife survey shows that adult day services, assisted living and home care costs are up. What can we expect in the future? Will costs keep going up as baby boomers continue to age and make senior citizens one of the largest American demographics? What resources do we have to pay for senior care?
It's hard to predict the future. But it's not a huge surprise to learn that long-term care costs are rising. This has been an ongoing trend, however, as the recession in tandem with aging baby boomers has not helped with retirement and health care costs.
While old age and retirement are typically associated with stability and relaxation — a time to connect with grandkids, golf and mingle with friends —today our elders have been hit with the recession and delayed retirements. Long-term care costs have definitely impacted not only caregivers and seniors, but also the nation as a whole.
The good news? Medicare is offering more. Different types of senior housing and care mean different costs. We have discovered that many families are not actually aware of the varied senior living options as most search specifically for "nursing homes." This disconnect between public perception and individual senior needs shows us how important care cost education is to the American public. After all, smart planning for anticipated long-term care costs is half the battle.
What Can You Expect To Pay for Long-Term Care?
According to an A Place for Mom Cost of Senior Care survey, the average rent for a one bedroom apartment at an assisted living community is approximately $3,100 per month, and the average rent for a one bedroom apartment in independent living or retirement community is approximately $2,700 per month. Of course, different factors, such as geographical location of the community, types of services needed and size of the apartment all factor into the individual costs. Here is more information on elder care costs, depending on care type.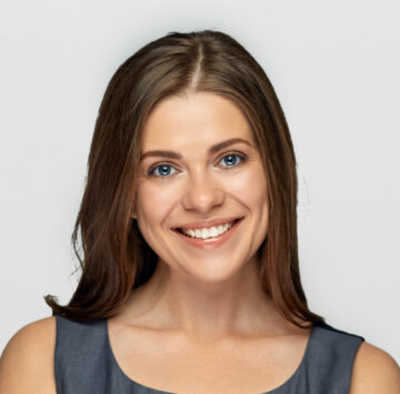 Talk with a Senior Living Advisor
Our advisors help 300,000 families each year find the right senior care for their loved ones.
But how exactly have costs gone up? Here's the 411 on how long-term care costs have changed in the past year, according to MetLife:
The national average daily rate for rooms in nursing homes has slightly increased in 2012 (approximately $10 more)

The national average monthly base rate in assisted living communities has slightly increased in 2012 (approximately $100 more)

The national average home care hourly rate slightly increased by 5.3% in 2012
While these increases may be slight, they've only been over a year. This is why smart retirement and financial planning are so important for American families. You can visit our Senior Care Calculator to help you compare the costs of living at home to the costs associated with assisted living to help your family plan.
How Do You Pay for Senior Care?
There are many ways for your family to pay for senior care. It's all about assessing your resources and finding the mix that works with your loved one's benefits. Here are some of the options available:
Monthly Income, Social Security Benefits and Savings —  Each senior has a different amount of monthly allowances to help pay for senior care costs, but typically, additional resources are needed.
Long-Term Care Insurance — Long-term care insurance helps fill in the gaps for costs not covered by Medicare, Medicaid or private medical insurance.
Veterans Benefits — VA benefits are available to those who have served their country, as well as, their spouses. However, there are specific service requirements. Learn whether your loved one might qualify for Veterans benefits.
Home Equity or Reverse Mortgages — Whether your family decides to sell their home to pay for care, or borrow money based on the equity in your home, the family home is an option for senior care funding. Read more about the benefits and downsides of reverse mortgages.
Life Insurance Settlements— The sale of an in-force life insurance policy can help pay for senior care. Read more about how life insurance settlements work.
Medicare — This federal program pays for hospital and medical needs for those of 65 years of age. Get more Medicare information.
Family Resources — When tapped for resources, often family needs to step-in to help finance senior care for their loved ones.
Where Do You Go From Here?
Deciphering your individual family retirement resources can be challenging. Learn more about how to finance senior care and get tips to help you plan and finance your aging parents' elder care costs. There are also some financial planning mistakes to avoid as your family starts to go through the process.
A Place for Mom's Senior Living Advisors are also here to answer your family's questions about how to pay for senior care. Contact an Advisor today!
What challenges have you encountered going through the senior care funding process? We'd like to hear your thoughts in the comments below.
Related Articles: