Recent COVID-19 data point to positive trends for seniors in long-term care facilities. While the coronavirus pandemic is still a threat, the federal COVID-19 vaccination program, which started in December 2020, appears to be yielding a significant decline in outbreaks, new cases, and coronavirus-related deaths in long-term care facilities.
Weekly COVID-19 cases in long-term care facilities have declined nearly 85% since the beginning of the year, according to The COVID Tracking Project, a volunteer organization launched by The Atlantic that tracks COVID-19 outbreak data in the U.S. Coronavirus-related deaths and new outbreaks in these facilities have decreased about 65% and 87%, respectively.
"Our community customers are feeling more optimistic than ever that they can begin to return some sense of normalcy to their communities," says Sue Johansen, Senior Vice President, Community Network, at A Place for Mom.  "While there will still be protective measures in place – like masks and some social distancing – being able to welcome family members and new families to tour and engage in activities is a big leap forward toward recovery."
Prioritized vaccination in long-term care facilities
The steep decline in coronavirus cases and deaths in long-term care facilities contrasts with a spike in cases and fatalities across the country this winter. Experts believe the decline may be a result of prioritizing vaccine distribution and administration for staff and residents in nursing homes and assisted living facilities.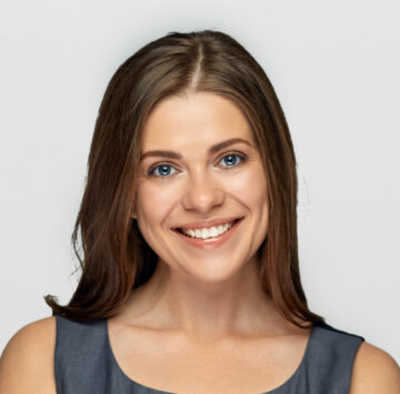 Talk with a Senior Living Advisor
Our advisors help 300,000 families each year find the right senior care for their loved ones.
In December 2020, the Centers for Disease Control and Prevention (CDC) recommended residents and staff in long-term care communities for Phase 1 of the COVID-19 vaccine distribution, and launched the Federal Pharmacy Partnership for Long-Term Care Program. Onsite vaccine clinics run by pharmacy staff from Walgreens or CVS Health were set up in long-term care facilities to administer the vaccine.
Since then, more than 4.5 million staff and residents in long-term care facilities in the U.S. have received at least one dose of the COVID-19 vaccine, and more than 2.3 million have received the two doses required to obtain immunity against the coronavirus.
Atria Senior Living, an A Place for Mom community partner, is thrilled with the progress of their COVID-19 vaccination clinics. "We have partnered with CVS Health to conduct vaccine clinics in our communities and so far more than 45,000 vaccine doses have been administered to residents and staff," says Bill Todd, Atria Public Relations.
"As both employees and residents in senior living are getting vaccinated in large numbers, many senior living providers are loosening their restrictions on visitations and tours at their communities," says Johansen. "This is helping to ease the stress on families. It also helps new families feel more comfortable moving their loved ones into a community. This truly makes living in a senior community the best environment for our seniors to be right now."
Vaccination along with thoughtful safety protocols are making a significant difference in the decline of new COVID-19 cases at Atria communities, according to Todd. "There's a new day dawning in senior living, and we are seeing it unfold perhaps quicker than anyone could have imagined."
If your loved one is in a long-term care facility and hasn't received the COVID-19 vaccine yet, here are some questions to ask about vaccination:
When will my loved one receive the COVID-19 vaccine?

Is the vaccine available to new residents?

How are families being kept up to date on vaccine clinics, their loved one's health, and infection control policies and outbreaks in the community?

Will my loved one need to sign a consent form to receive the vaccine?

How will those who receive the vaccine be monitored for possible vaccine side effects?
Vaccine access still a challenge for seniors not in long-term care
Access to the COVID-19 vaccine is still a challenge for seniors who are not in long-term care facilities. Confusion about eligibility requirements, high demand for the vaccine, and lack of internet access or digital skills are just a few of the barriers older adults face.
If your senior loved one isn't in a long-term care facility, you can help them find information on where to get vaccinated from the CDC or the AARP. Other sources of vaccine information include your local public health department, local grocery and pharmacy chains, and community organizations near you.
Sources:
The Covid Tracking Project.  "More Good News: This Week in COVID-19 Data, Feb 18."
https://covidtracking.com/analysis-updates/more-good-news-this-week-covid-19-data-feb-18
Centers for Disease Control and Prevention.  "Federal Pharmacy Partnership for Long-Term Care (LTC) Program."
https://covid.cdc.gov/covid-data-tracker/#vaccinations-ltc