Medication can be a double-edged sword for both seniors and caregivers. While there is some relief from medicine, there are also side effects and reasons seniors put up a fight. Discover why many seniors refuse medication and get tips to on how to handle the resistance.
There are lots of reasons why people neglect to take their drugs properly. The most common reason is that they just forget, which seems innocent enough. In fact, the average senior takes about seven different medications, both prescribed and over-the-counter, every day, so it's little wonder that it can be difficult to remember and keep track of them. However, refusal to take medication can present a huge problem as their health can decline, behavior can be influenced and overall well-being is at stake.
What to Do When Elderly Refuse Medication
Use the following tips to help counter your elders' excuses for not taking their medication. If these solutions don't work for you, it may be time to consider assisted living: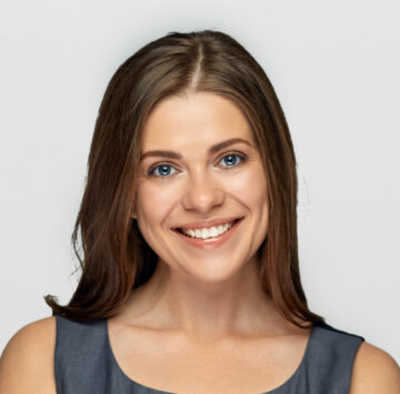 Talk with a Senior Living Advisor
Our advisors help 300,000 families each year find the right senior care for their loved ones.
1. Medication 'Taste' is the Culprit
If taste is the main complaint, check the prescription bottle — or ask the doctor — whether the medicine can be taken with food. This should help clear up the bottle if the taste can be masked by tasty food. Here are a few other things to be cognizant of if your plan is to take the medication with food:
Does the food have to be taken on an empty stomach?

Can the medication be crushed for easy swallowing or food blending?

Can the medicine be taken with dairy or certain types of juice?
If the medication can be taken with food, you can place pills inside small pieces of food or mix liquid medication with a favorite beverage to help with the taste. If medicine can't be crushed, you can still put it in the food with a food that can be swallowed without chewing, such as applesauce.
If the medicine cannot be taken with food, have your loved one place the medicine on the back of their tongue and swallow it with a large glass of water.
2. Medication Side Effects are the Problem
Unfortunately, some of the more powerful medications needed to combat health problems also come with cocktail of unpleasant side effects. Many of these side effects, such as an upset stomach or drowsiness, are inevitable. It's important to be aware of these side effects and ask your elderly loved one how they feel. If the medications are consistently having a negative impact on their quality of life, it's worth mentioning to their health provider or pharmacist to see if there are either alternative medications or therapies, or even suggestions to help alleviate symptoms to prevent future problems.
3. Forgetting is the Culprit
If your loved one is living on their own and is forgetting to take their medication on a frequent basis, you have a problem. It's understandable to lose track of medicine on occasion — especially if the medicine needs to be taken a few times a day. However, when forgetting becomes a consistent issue, here are a few suggestions:
Pill organizers

Medication management devices / pill dispensers

Event reminder services, such as a cell phone alarm

Medication checklists

Consolidating medications into fewer pills (consult a physician to see if this can be done)
It's important to remember, however, that nothing substitutes for responsible caregiver advocacy and being proactive about the drugs we and our loved ones are taking. Visit your loved ones doctor with them and bring their medications. Ask questions and be aware. If Alzheimer's or dementia is the main reason for forgetfulness, it's probably time to consider either an in-home caregiver or assisted living or memory care community.
Get more medication management tips that may help save your loved one's life.
4. Simply Not Caring is the Problem
Whether your senior loved one doesn't "feel like" taking their medication because they don't think they need it or they can't open the bottle, you need to figure out the problem. For example, there are a host of reasons they may seem to not care or feel like taking medicine, but you won't be able to help them until you figure out the catalyst. It may help to say something to the effect of, "I really want to understand where you're coming from, could you tell me a little more about why you don't want to take your meds?" If you listen carefully and spend time with your aging loved one, you will hopefully be able to pinpoint the problem.
Seek help from a doctor of pharmacist to get their expert advice on what may be causing the problem as chances are they've encountered these medication issues in the past. Often times, depression is the culprit, so additional help may be needed from a therapist.
If necessary, alternative therapies may need to be prescribed.
Medication Safety Tips
Even when the elderly take their medications, there can still be a plethora of problems. In fact, taking medication properly is a huge problem in America.
The CDC estimates that every year 177,000 older adults visit the emergency room due to medication problems.
Geriatrician, Leslie Kernisan, MD, provides a senior medication safety checklist to help caregivers, seniors and their loved ones in her article, "5 Medication Safety Tips for Seniors."
What do you do when the elderly refuse medication? Have you been a situation where your loved one has had these medication problems? Share your stories and suggestions with us in the comments below.
Related Articles: