Dr. David Ardaya, O.D., California Optometric Association, shares the following article on glaucoma — a leading cause of blindness in the United States —  in honor of National Glaucoma Awareness Month.
The disease has virtually no early warning signs, cannot be prevented and may take vision at a moment's notice. Learn more about the condition.
What is Glaucoma?
Glaucoma is a group of eye disorders leading to progressive damage to the optic nerve. It's characterized by loss of nerve tissue resulting in loss of vision. The optic nerve is a bundle of about one million individual nerve fibers and transmits the visual signals from the eye to the brain.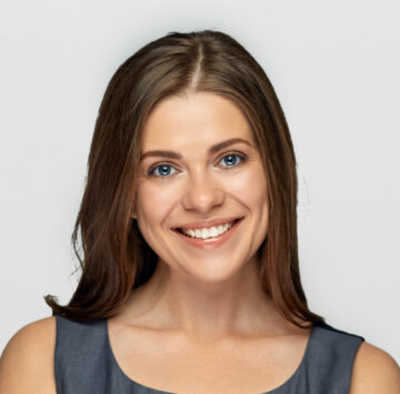 Talk with a Senior Living Advisor
Our advisors help 300,000 families each year find the right senior care for their loved ones.
The most common form of glaucoma, primary open-angle glaucoma, is associated with an increase in the fluid pressure inside the eye. This increase in pressure may cause progressive damage to the optic nerve and loss of nerve fibers, often resulting in vision loss and even blindness in advanced stages.
Not everyone with high eye pressure will develop glaucoma, and many people with normal eye pressure will develop glaucoma. When the pressure inside an eye is too high for that particular optic nerve, whatever that pressure measurement may be, glaucoma will develop.
Risk Factors for the Disease
According to the American Optometric Association (AOA), certain factors can increase the risks of glaucoma including:
Age: People over age 60 are at increased risk for the disease. For African Americans, however, the increase in risk begins after age 40. The risk of developing glaucoma increases slightly with each year of age.
Race: African Americans are significantly more likely to get glaucoma than are Caucasians, and they are much more likely to suffer permanent vision loss as a result. People of Asian descent are at higher risk of angle-closure glaucoma and those of Japanese descent are more prone to low-tension glaucoma. Latin Americans are also most at risk in very elderly populations.
Family history: Having a family history of glaucoma increases the risk of developing it.
Medical conditions: Some studies indicate that diabetes may increase the risk of developing glaucoma, as do high blood pressure and heart disease. According to a recent study, both high and low blood pressure can play a role in causing vision loss in glaucoma. If a patient has chronic hypertension that is not controlled, that can cause vision loss from glaucoma. Alternatively, if the hypertension is over treated, thereby causing low blood pressure, that can cause damage the optic nerve, creating further vision loss.
Physical injuries to the eye: Severe trauma, such as being hit in the eye, can result in immediate increased eye pressure and future increases in pressure due to internal damage. Injury can also dislocate the lens, closing the drainage angle, and increasing pressure.
Other eye-related risk factors: Eye anatomy, namely corneal thickness and optic nerve appearance indicate risk for development of glaucoma. Conditions such as retinal detachment, eye tumors and eye inflammations may also induce glaucoma. Some studies suggest that high amounts of nearsightedness may also be a risk factor for the development of glaucoma.
Corticosteroid use: Using corticosteroids for prolonged periods of time appears to put some people at risk of getting secondary glaucoma.
Glaucoma Treatments
Only regular comprehensive eye exams can protect your vision from glaucoma. By enabling optometrists to diagnose the disease at an early stage, comprehensive eye exams play a critical role in successful outcomes for patients. Anyone can visit the American Optometry Association's website to find a local doctor or their state optometric association.
The treatment of glaucoma is aimed at reducing intraocular pressure. The most common treatment of glaucoma is usually prescription eye drops that must be taken regularly. In some cases, systemic medications, laser treatment or other surgery may be required. While there is not yet a cure for glaucoma, early diagnosis and continuing treatment can preserve eyesight.
Patients with glaucoma need to continue treatment for the rest of their lives. Because the disease can progress or change silently, eye medications and eye examinations are essential, as adjustments may need to be made every so often.
About the Author
In 2003, Dr. David Ardaya graduated as a Doctor of Optometry from Pacific University, while a member of the Beta Sigma Kappa honor society. Prior to his optometric education, Dr. Ardaya was awarded the President's Scholarship given to the class valedictorian and was accepted into the honors college at the University of Arizona where he graduated in 1998 with a Bachelors of Science in Physiological Sciences.
Dr. Ardaya currently serves as the Immediate Past President of the Orange County Optometric Society (OCOS) and was recognized as Young Optometrist of the Year, 2009 by the largest optometric organization in the state, the California Optometric Association. In addition, Dr. Ardaya is the legislative chairperson for OCOS and is the treasurer of a political action committee (LSCOA-PAC) that promotes optometrists' and patients' legislative rights and is a member of the American Optometric Association.
Dr. Ardaya is also a published author in Optometry magazine and has appeared in various newspaper articles regarding optometric and vision issues. He also is a media spokes-doctor for the California Optometric Association and has been heard on radio promoting access to vision care for children.
Has your or a loved one's vision been affected by glaucoma? Which treatment method did you use? Share your story with us in the comments below.
Related Articles: