A simple new cognitive test that can be downloaded online has taken the internet by storm. The Self-Administered Gerocognitive Exam — SAGE — has made memory screening available to the masses. It has the potential to improve lives and transform memory care through earlier detection of Alzheimer's disease and other forms of dementia.
Memory Loss Screening for the Masses
Researchers have been exploring new ways to diagnose Alzheimer's — from brain scans to spinal fluid tests — which are promising, but still in the research phase. Even if tests like these become part of the Alzheimer's detection repertoire, they would tend to be conducted only after cognitive problems are apparent. Memory screening remains, and likely will remain, one of our best tools to detect Alzheimer's.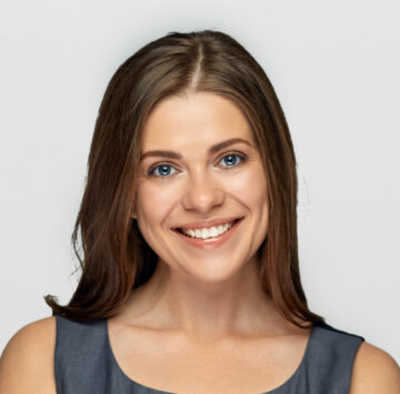 Talk with a Senior Living Advisor
Our advisors help 300,000 families each year find the right senior care for their loved ones.
Traditionally, memory screening has only been conducted by physicians in the doctor's office, and tests may not be given unless memory problems are already suspected. The new SAGE test is essentially a do-it-yourself memory screening test with the advantage of accessibility— particularly for those who don't see the physician as often as they ought to, or who may not have had a memory screening test until much later in life.
Advantages of Early Detection
Early diagnosis of Alzheimer's and other types of dementia is important and has numerous benefits. While today's treatments for Alzheimer's disease are limited in their effectiveness, they have the best chance of helping when they begin early.
In addition to the increased likelihood of benefiting from treatments, early detection has several other benefits to a senior and his or her loved ones:
An opportunity for the senior to build better relationships with physicians and caregivers

Ability to participate in clinical trials

Time for the senior to make decisions about future care, financial and legal matters
Early warning of cognitive problems also allows the senior's loved ones to remain more vigilant. Dr. Douglas Scharre, who helped develop SAGE notes, "The results can be a signal that caregivers may need to begin closer monitoring of the patient to ensure their safety and good health is not compromised and that they are protected from financial predators."
The SAGE Test
Dr. Douglas Scharre said the SAGE test came from this need for a tool to help diagnose problems early: "People don't come in early enough for a diagnosis, or families generally resist making the appointment because they don't want confirmation of their worst fears. Whatever the reason, it's unfortunate because the drugs we're using now work better the earlier they are started."
SAGE was developed and published by experts at Ohio State University's Wexner Medical Center and is made up of a series of questions which takes around 15 minutes to complete. It may be given simultaneously to large groups at senior centers, for example, or printed and taken at home. The test is simple enough that a senior's loved ones could make a preliminary evaluation of the test themselves. A guide to interpreting results can be downloaded, but there is no score-sheet because many questions have multiple correct answers.
The test's developers advise:
"After you complete the test, take it to your primary care physician. Your doctor will score it and interpret the results. If indicated, your doctor will order some tests to further evaluate your symptoms or refer you for further evaluation. If your score does not indicate any need for further evaluation, your doctor can keep the test on file as a baseline for the future."
The fact that four versions of the test are available means that the test can be repeated, and changes could be noticed over time.
Distinguishing Senior Moments from Dementia
The test is designed to help distinguish between normal, age-related cognitive changes and true cognitive problems. Research has shown that the test is nearly as effective as the more complex and advanced testing, with a 79% sensitivity, or accuracy rate. The test isn't designed to replace more advanced testing, but can indicate when it's in order.
A New Tool for Health Professionals
 The test has gone viral online, and understandably, a lot of attention has been focused on its do-it-yourself possibilities. But, test developer Dr. Scharre, says that SAGE was largely envisioned as a tool for the healthcare professional. It allows providers to conduct fast, affordable memory screening without eating into appointment time: "The SAGE self-assessment is a practical tool for a busy primary care office. They [patients] can take the test in the waiting room while waiting for the doctor."
We welcome your comments below.
More Articles