The decision to move an elderly loved one into an assisted living or memory care community is always complex, but families of aging adults in need of care during the coronavirus pandemic are faced with unique questions. Is moving even possible? What will the transition be like?
Up to 96% of senior living communities are accepting new residents as of July 2020, according to a survey conducted by A Place for Mom. Policies are changing rapidly and vary by state and community.
"While we do have heightened safety procedures to welcome new residents to our communities, we're still very much here to help aging loved ones," says Christy Van Der Westhuizen, vice president of sales and marketing at MBK Senior Living, based in Irvine, California.
Learn about typical COVID-19 moving and quarantine policies, how communities make new residents feel welcome, visiting and communication updates, and nine creative ways senior living communities combat social isolation. 
What to expect before, during, and after the move
Family members and moving companies are helping elderly loved ones move to senior living every day, following extra safety precautions.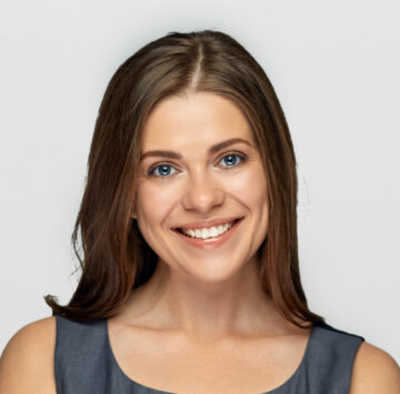 Talk with a Senior Living Advisor
Our advisors help 300,000 families each year find the right senior care for their loved ones.
Before the move. Preparation is always useful in a move, especially during the pandemic. Keep in mind these six tips for helping elderly loved ones move. Additionally, be sure to:
During the move. Most senior living providers have updated move-in guidelines, such as:
After the move. Staff help new residents disinfect and clean their homes and settle in. Then, new residents must self-quarantine based on the community's requirements. Though protocols differ by location and company, most communities take steps to prevent exposure and increase resident safety, such as:
New welcoming efforts help seniors feel at home
Adjusting to senior living is different without a greeting committee of residents and the opportunity to meet new friends over dinner. But that doesn't mean elderly loved ones won't feel welcome.
"The staff learns interests and preferences to tailor experiences," says Michael Bardelmeier, senior vice president of operations at MBK Senior Living. Based on those interests, the community sets up socially distanced or virtual small groups to welcome seniors. Residents are cared for and entertained, even during the self-quarantine period:
When the resident can reenter the community — typically after a negative COVID test and a period of 72 hours to 14 days — they're often already a part of social groups and accustomed to their new homes.
Moving into memory care during COVID-19
People with Alzheimer's disease and other types of dementia need extra help remembering important hygienic practices, such as hand washing. They may also not understand the need for a mask and could become agitated with strictly enforced rules. Because of this, memory care communities require unique precautions during and after move-in, according to Van Der Westhuizen:
Visiting loved ones during the coronavirus
"Our top question from families right now is 'When will visitor restrictions ease up?'" says Van Der Westhuizen.
Visiting policies in senior living communities are constantly changing to comply with local and state guidelines. According to a July 2020 A Place for Mom survey of communities currently allowing visitors:
Many communities have developed creative visiting ideas to maximize connection and safety, such as:
Safe visit structures. Pacifica Senior Living provided each of their communities a large, clear screen for visits with family and friends. "There have been tears, overwhelming joy at seeing loved ones," says Leslie Quintanar, regional director of operations at Pacifica, based in San Diego, California. "It's been beautiful to witness the connections and see the happiness it brings." 

Coffee dates. CRISTA senior living communities in Washington encourage coffee dates through the window: A resident enjoys their coffee or tea indoors, while loved ones sip theirs sitting outside. They talk on speaker phone. It's like a visit to a coffee shop (minus the lines and prices!).

"Hug stations." Communities across the country have adapted shower curtains, long rubber gloves, and other materials to create air-tight barriers with arm holes. These "hug stations" allow outdoor visits to include a loved one's touch.

Curbside chats. American House Senior Living communities set up stations outside their communities for residents to sit in the shade and share snacks with loved ones who remain in their cars at a 6-foot distance.
Pacifica Senior Living provided communities a clear screen for visits with family, friends.
Family communication in senior living communities during COVID-19
Families understand the need for safety precautions, but still want to stay connected with loved ones and help ease their transition to senior living. In communities where local and state and guidelines allow visits, staying connected with family means creating safe spaces and guidelines for in-person meetings.

We're seeing the very best in people during this pandemic, with team members truly showing their talents.

Christy Van Der Westhuizen, vice president of sales and marketing at MBK Senior Living

In communities with visitor restrictions, it means using available resources to keep residents in touch with their loved ones. Team members help residents use video-conferencing applications such as FaceTime or Zoom on tablets and phones.
Sunrise Senior Living, a group of over 300 communities based in McLean, Virginia, suggests other creative ideas for connecting with relatives:
Write letters and cards. "Snail mail" is a throwback to residents' younger years — and a fun way to stay in touch. Written letters and cards are more personal than emails, and even children can participate with drawings and artwork. Bonus points? Consider writing letters to residents you don't know.

Send care packages. Activities, books, and favorite foods will bring a smile to residents who can't go out and shop during the pandemic. Sunrise asks that all deliveries are dropped off with a staff member outside the community, and that only prepackaged food is included. 

Make family videos.  Ask relatives across the world to send brief video clips, then compile them all to share with your loved one. Make them fun and creative — "anything that makes you laugh will make them laugh too," according to Sunrise.
9 ways senior living communities combat senior isolation and loneliness
Senior living communities have risen to the challenge to create safe ways to battle isolation and loneliness during the coronavirus pandemic. "We're seeing the very best in people during this pandemic, with team members truly showing their talents," says Van Der Westhuizen.
From activity directors to dining services, staff members at senior living communities have developed new, unique ways for elderly adults to make friends and thrive:
Curious about policies and activities at senior living communities near you? A Place for Mom's Senior Living Advisors can answer questions and connect you with local communities to learn more.