Long-term care involves significant expenses. When a loved one needs assistance or care because of a health crisis, they are fortunate to have long-term care insurance policies. But, it's not always easy to use these policies.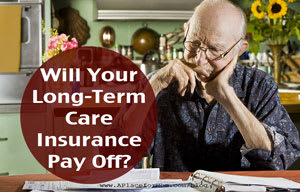 Assisted living costs an average of $3,450 per month for a 1-bedroom unit according to data from Genworth, a long-term care insurance provider. We spoke with long-term care expert Matt Murphy of Senior Care Payment Solutions about some of the challenges that families face when trying to use a long-term care insurance policy.
Challenges in Claiming Long-Term Care Policies
According to the American Long Term Care Insurance Association, more than 8 million Americans have long-term care (LTC) insurance policies. But, according to Matt Murphy, many of these policyholders aren't aware of what their policy covers, and aren't able to take advantage of their LTC insurance benefits. In fact, women get an average of 50% of their LTC insurance premiums back in the form of care, and men successfully claim just 33% of their premiums, or payments into the policy.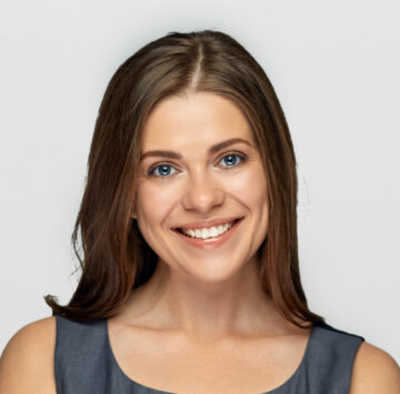 Talk with a Senior Living Advisor
Our advisors help 300,000 families each year find the right senior care for their loved ones.
Some challenges for families who are in a position where they need to begin using their long-term care insurance policy include:
1. LTC Insurance Policies Aren't Uniform
There is no standard long-term care insurance policy. Murphy explains that "there are differences state-to-state and broker-to-broker" and that "each policy is cut out of a new cloth." He also adds that "unlike many health insurance products, long-term care insurance is still widely unregulated. There isn't a regulator out there that says 'these are the standards that all long-term care insurance policies must adhere.'"
2. LTC Policies May Not Cover Newer Care Types
Types of senior care, such as assisted living and adult daycare, were not as prevalent in decades past, so a long-term care insurance policy written in the 1980s may not cover types of care that became more prevalent in the 1990s, for instance.
3. LTC Policies are Difficult to Understand
Long-term care insurance policies are full of jargon and legalese that can be difficult to make sense of.  Murphy notes that many policies have what's called an "elimination period." He explains, "It's basically like a deductible period. If you have 90 day elimination period, then you have to pay for your care for 90 days, you have to demonstrate proof that you paid for care for 90 days, and then your claims are covered moving forward."
4. Many Families Aren't Aware of What LTC Insurance Covers
Murphy explains that many seniors and families do not pay much attention to the details in their LTC insurance policies until they actually need to use them. When the time comes, families may be too overwhelmed to take the time to try to make sense of their policies or make the claims needed to get them paid.
Know Your Policy to Avoid Issues
The best way to avoid issues when you're ready to use your long-term care insurance policy, is to take the time to understand it in advance. Not many people do this. Murphy says that, "People aren't usually forward-thinking and proactive about seeing what their insurance covers."
It's wise to read your or a loved one's policy and try to understand as much as you can in advance of any need. Learn what types of care are covered and what types of care may not be covered by the policy. If you have difficulty making sense of your policy on your own, or don't have time because you are in a crisis situation, services like Senior Care Payment Solutions can examine your policy, advocate on your behalf, correspond with the insurance provider, and give you a brief demonstrating exactly what your insurance covers. They also provide services where they carefully administer policies, making all the claims and payments on your behalf.
Whether you are able to understand your policy independently, or need the assistance of an outside expert, it's certainly worthwhile to take the time to understand your long-term care insurance policy before you are in any urgent need.
Have you or a loved one used long-term care insurance to meet your needs? Share your story about your experience in the comments below.
Related Articles: