The phrase "planning for your future" means something different to each one of us. For some, retirement planning means saving up for a life of leisure, while for others it may mean diligently saving for potential long-term care costs.
No matter what camp you fall under, chances are you will experience unexpected healthcare expenses along the way. Read more about the top hidden healthcare expenses for seniors and use the following tips to plan for them.
Know the 4 Most Common, Unexpected Healthcare Expenses
According to an article published by USA Today, there are four healthcare expenses to be mindful of when planning for your future, or that of a senior loved one – and many are more costly than you think: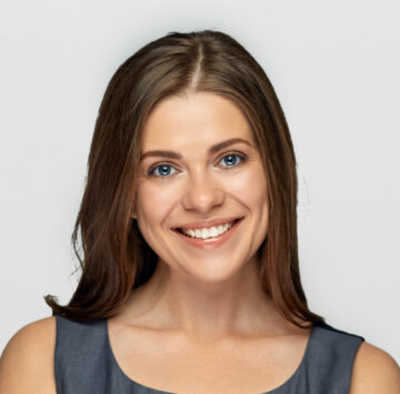 Talk with a Senior Living Advisor
Our advisors help 300,000 families each year find the right senior care for their loved ones.
1. Dental care.
Unfortunately, neither routine nor complex dental care is covered by Medicare. Maintaining healthy gums and teeth comes at a cost, with USA Today revealing that "in 2016, the average Medicare enrollee spent $922 on out-of-pocket dental costs."
2. Hearing services.
Hearing aids and devices are another area of senior healthcare that is not covered by Medicare. According to USA Today, "the cost of a digital hearing aid can range from $1,500 all the way up to $5,000, on average." Such high expenses can quickly derail the finances of any senior living on a tight budget.
3. Long-term care.
While Medicare does cover some of the costs associated with long-term care, the coverage is slim in many areas and nonexistent in others. USA Today reports that "Medicare will only pay for a nursing service or your stay in a care facility if it's related to a medical problem or recovery from a specific medical procedure." This coverage excludes support associated with activities of daily living (ADLs), which actually help seniors to remain independent and in their own homes longer.
4. Vision care.
Medicare does cover the cost for the "diagnosis and treatment of eye diseases, injury, or trauma," such as cataracts and glaucoma, and the corrective actions that go along with them. However, routine vision care, including annual screenings and eyeglasses are not covered and these costs can accumulate very quickly.
How to Plan for Unexpected Expenses
You can plan for these expenses by investigating the coverage offered by a Medicare Advantage plan or through private insurance.
Medicare Advantage may cover many extended medical costs that are normally considered out of pocket expenses, including:
Custodial care, including support with ADLs, such as bathing, dressing, and preparing food

Dental procedures and preventative treatments such as annual checkups and cleanings

Hearing aids and devices

Routine vision care
Purchasing private insurance can be especially helpful when managing the costs of long-term care. An estimated 70% of seniors wind up needing some type of long-term care and the average cost of a senior living residence is $89,297 a year for a shared room and $100,375 for a private one.
However, long-term care insurance can be expensive, so if you cannot justify these additional costs, consider a separate savings account or plan that will accrue interest over time and designate these savings for long-term care.
Tax Deductions for Medical Expenses
In addition to preparing in advance for unexpected expenses, it's important to be aware of tax deductions that are available to seniors to alleviate some of the costs associated with medical expenses and long-term care.
Out-of-pocket medical expenses, those that are not reimbursed by insurance like dental and vision care, can sometimes be claimed with your tax returns based on your age and adjusted gross income. In some cases, this may include ADLs and daily personal care services if the person has been identified as chronically ill by a licensed health care practitioner.
In addition to these expenses, talk to your accountant about the possibility of deducting your insurance premiums for policies that cover long-term care insurance or medical insurance. With hidden expenses tucked into the fabric of senior healthcare, it is important to plan ahead and be aware of the rebates available to you.
With the costs of health care rising, especially for seniors on a fixed income, proper financial planning is more important than ever. Talk to your financial advisor about your current retirement strategy to ensure you have allocated enough savings to cover these common unexpected health expenses.
Which hidden healthcare expenses have you, a parent or senior loved one encountered? We'd like to hear your stories in the comments below.
Related Articles: