When a parent develops vision loss, "the family has a lot to do," says Aging and Vision Specialist, Pris Rogers. She's the former Acting Director of the American Foundation for the Blind's VisionAware program and the author of several books on caring for people with vision impairment.
In a recent conversation with A Place For Mom, Rogers described two big challenges for people who want to help a senior loved one with vision loss — helping their loved one move past fear and tracking down support resources. "When people do get help, we see a big turnaround in their quality of life," she said.
Common Types of Vision Loss
Different diseases cause different types of vision problems. Understanding your parent's particular condition can put you in a better position to help: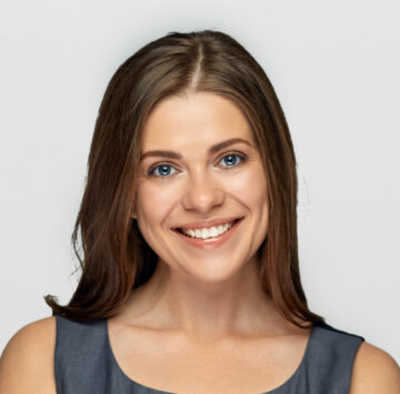 Talk with a Senior Living Advisor
Our advisors help 300,000 families each year find the right senior care for their loved ones.
Glaucoma is the second most common cause of blindness, and it causes high pressure inside the eye that damages retinal cells.
Gradual vision loss affects more than half of people with diabetes, causing blurry vision, eye pain, floaters and difficulty reading and telling colors apart.
Macular degeneration causes the gradual loss of the central field of vision. It doesn't cause total blindness, but it can cause severe impairment that makes it difficult or impossible to cook, drive, read or do other daily tasks without help.
With these and other vision impairments, your parents may need help with:
Arranging safe transportation

Finding emotional support

Learning new ways to do activities of daily living

Learning to use adaptive technology to help with reading

Modifying their home for safety and accessibility
If your parent has a new diagnosis of vision loss, Rogers recommends the "Getting Started" resources from VisionAware, which include tip sheets on kitchen and bathroom safety, making print easier to read and more. You may want to print them out as conversation starters with your parent.
"It helps to have a tool to raise issues and start family discussions" about what your parents may need, Rogers said.
Coping With Stereotypes
Some seniors are devastated by vision loss because of long-held but inaccurate assumptions about people with blindness and other forms of vision impairment.
"People may think that a loss of vision means they can't get out or do things with their grandkids and that can become a self-fulfilling prophecy," Rogers said.
That sense of hopelessness can prevent seniors from seeking out services that can help them manage activities of daily living and retain some independence. Fortunately, modern occupational and visual rehabilitation therapy for people with low vision can help seniors learn to handle the activities of daily living and enable them to get out of the house and stay safe.
Mental Health and Social Support for Vision Loss
It's also a good idea to watch your parent for signs of depression, like irritability, lack of appetite, loss of interest in things they used to enjoy, sleeping too much or suicidal thoughts.
Nearly 1/3 of low-vision patients have depression, according to MD Magazine.
VisionAware has suggestions for people who aren't sure how to talk with their parent about getting help for vision loss and a list of support groups for different types of vision loss.
What Occupational Therapy and Visual Rehabilitation Can Do
Rogers said there are several types of visual rehabilitation services, each with their own specialty area. For example, low vision therapists are trained to help patients change the lighting in their home and learn to use magnification devices, among other tasks, to maintain some level of independence and stay safe at home. Orientation and mobility therapists help their patients learn to use canes, GPS and new navigation skills to run errands, use public transportation and walk safely in their neighborhoods. Occupational therapists with training in vision loss help patients organize their homes to make activities of daily living like cooking, dressing and grooming, easier.
Getting some form of therapy can be a turning point in managing daily life, Rogers said. "Sometimes people get too scared to let their practicality come through, but once they get some ideas, that sparks more ideas" for practical ways to manage life with low vision.
You can use VisionAware's state-by-state list of vision rehabilitation and occupational therapy resources or this searchable directory of all types of services for people with vision impairment to find services near you.
Helping your parent adjust to vision loss may not be easy, but finding the right support groups and therapies can make a big difference in the quality of their daily life and their outlook.
In what other ways have you helped a parent cope with vision loss? We'd like to hear your stories and tips in the comments below.
Related Articles: