Choosing memory care can be a challenging and emotional experience. For Cat Gilbert in particular, finding Alzheimer's care quickly was vital to her mother's safety. In fact, while Gilbert and her sister were on a virtual tour with a memory care community, their mother ended up in the hospital after wandering into traffic. She was OK, but Gilbert and her sister knew things needed to change to avoid future scary moments.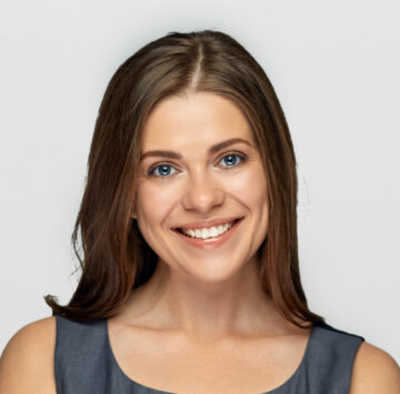 Talk with a Senior Living Advisor
Our advisors help 300,000 families each year find the right senior care for their loved ones.
Gilbert talked with Joan Lunden about A Place for Mom's new virtual touring feature, a mobile and web-friendly app that empowered her to choose a memory care facility for her mom in just one day. Read excerpts or watch the 12-minute video of Gilbert and Lunden's conversation.
Joan Lunden: Tell us a little bit about your mom and why you and your family decided it was time for her to move into a memory care facility.
Cat Gilbert: She's been having some memory problems for the last few years. My dad was confident that he could take care of her, but lately she declined very rapidly. She has Alzheimer's. She started hallucinating and wandering, and she lost all sense of danger. Dad finally contacted us and said, "I can't do it anymore."
So you guys contacted A Place for Mom. Tell us about how that came to be.
When Dad finally said, "It's time," we knew it needed to be fast. My sister was at work and I was at home working. I had seen advertisements for A Place for Mom. I put in a little form, and within minutes my phone rang. I had a person on the phone helping me, wanting to know where we were looking. We went over a number of issues, and she gave me some great information I hadn't even been thinking about. She brought up, "Would you like to have some virtual tours?" I didn't know that was an option. Within an hour, my sister and I had tours lined up.
I want to hear about this virtual tour, because you had an unusual experience.
We had just gotten on the tour — it was great. We had downloaded the checklist of questions from A Place for Mom, which was excellent. So we had all of our stuff ready. My sister got a phone call. There was an incident with my mother, and the police were coming — she was out in traffic…They were going to transport my mom to the emergency room.
Tell us what happened then. Was A Place for Mom able to set everything in motion quickly, so that when your mom came out of the hospital, she could go right in?
Yes. We went through the tour. We went through our checklist. I got to tour through the courtyard, the dining room, and the facility. I had a really good feeling about it, and then I got a text from my sister in the emergency room that said, "Mom cannot go home. We have to find a place now."
On the tour, I was able to go pick out the room. I saw the courtyard — I knew what view Mom was going to have. I was worried I wouldn't be able to pick up on the feeling or the vibe by not actually being there, but that wasn't the case at all. It could not have gone any better.