The two new COVID-19 vaccines from Pfizer-BioNTech and Moderna that were given emergency authorization for use in the United States provide real hope for seniors and families. The vaccines are expected to protect millions of people from becoming infected by the deadly coronavirus.
At first, many Americans were hesitant about receiving the vaccine, but this has changed. Recent polls by the Kaiser Family Foundation, Gallup, and the Pew Research Center show that the number of Americans who say they are willing to get vaccinated with the COVID-19 vaccine has increased from a few months ago. Although older adults and their families may still have concerns, medical experts say the vaccines have many benefits. Here are a few: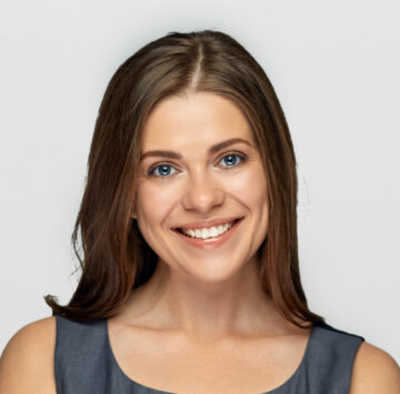 Talk with a Senior Living Advisor
Our advisors help 300,000 families each year find the right senior care for their loved ones.
1. The COVID-19 vaccines work.
The Pfizer-BioNTech and Moderna COVID-19 vaccines proved to be more than 94% effective for the tens of thousands of adults who participated in clinical trials — including thousands of people 65 and older. This is an extremely high efficacy percentage. In comparison, most years, the flu vaccine reduces the chance of getting the flu by 40% to 60%, according to the Centers for Disease Control and Prevention (CDC).
2. Side effects are mild to moderate and don't last long. 
In clinical studies, the most commonly reported side effects of the COVID-19 vaccine were pain in the arm where the injection was given, headache, muscle pain, fever, chills, and fatigue. These side effects were more common after receiving the second dose of the vaccine. For most study participants, side effects were mild to moderate, and lasted a few days.
"I feel very confident in the vaccine's safety."

– Judith Beizer, geriatric pharmacist and clinical professor at St. John's University College of Pharmacy and Health Sciences in Queens, New York.
3. Older adults experience fewer side effects than younger people.
Older adults who participated in the COVID-19 vaccines clinical studies reported fewer and milder adverse reactions after being vaccinated than younger people. Residents of long-term care facilities, along with health care workers, will be the first to receive the COVID-19 vaccines, according to the CDC recommendations.
4. In-person visits with family are not far off.
As the COVID-19 vaccines become available and older adults and their relatives are vaccinated, in-person family visits will soon follow — but not immediately. It takes two weeks after receiving the second dose of the vaccine for someone to be considered immunized. And assisted living residents need to protect their entire community. "Communities follow state regulations — not to protect just you and your mom, but everyone else who lives there, too," says Judith Beizer, a geriatric pharmacist and clinical professor at St. John's University College of Pharmacy and Health Sciences in Queens, New York. Even if you and your senior loved one are immunized, their assisted living community still may have restrictions on visitors if not everyone is immunized or if someone has tested positive in the facility. 
5. The vaccines are the result of decades of research.
While the COVID-19 vaccines are new and have been fast-tracked for distribution, the technology used for manufacturing them has been studied for decades and is well-known to medical experts. The COVID-19 vaccines use a synthetic mRNA which, when injected into a person's arm, teaches the body's immune system how to fight a protein that is found on the spikes of the coronavirus.
6. The two new vaccines are equally effective.
When the COVID-19 vaccines are distributed to your area, you may not get a choice as to which one you will receive. But there's no need to worry — they both provide equal protection against the coronavirus. "There doesn't seem to be a significant difference as far as efficacy," says Beizer. One difference is the way the vaccines need to be stored. "The Moderna vaccine does not require the super-cold freezing — it can be kept in a regular type of freezer—so it's easier to transport it to rural areas and use for home visits," she explains.
7. The new COVID-19 vaccines are easy to manufacture.
Compared to other types of vaccines, those that use synthetic mRNA like the COVID-19 vaccines made by Pfizer-BioNTech and Moderna, are more easily manufactured. This means they can be produced in less time, according to the CDC, so more people can be vaccinated faster.
---
Sources:
Gallup. Willingness to Get COVID-19 Vaccine Ticks Up to 63% in U.S. 
https://news.gallup.com/poll/327425/willingness-covid-vaccine-ticks.aspx
Kaiser Family Foundation. "KFF COVID-19 Vaccine Monitor: December 2020." 
https://www.kff.org/coronavirus-covid-19/report/kff-covid-19-vaccine-monitor-december-2020/
Pew Research Center. "Intent to Get a COVID-19 Vaccine Rises to 60% as Confidence in Research and Development Process Increases." 
https://www.pewresearch.org/science/2020/12/03/intent-to-get-a-covid-19-vaccine-rises-to-60-as-confidence-in-research-and-development-process-increases/
Centers for Disease Control and Prevention. "Understanding and Explaining mRNA COVID-19 Vaccines." 
https://www.cdc.gov/vaccines/covid-19/hcp/mrna-vaccine-basics.html
Johns Hopkins Bloomberg School of Public Health. "Side Effects and COVID-19 Vaccines: What to Expect." 
https://www.jhsph.edu/covid-19/articles/side-effects-and-covid-19-vaccines-what-to-expect.html
Centers for Disease Control and Prevention. "Vaccine Effectiveness: How Well Do the Flu Vaccines Work?" 
https://www.cdc.gov/flu/vaccines-work/vaccineeffect.htm