Tens of thousands of assisted living residents and staff in several states received their first dose of the COVID-19 vaccine before Christmas. In most assisted living communities, the shots were administered at onsite vaccine clinics run by pharmacy staff from Walgreens or CVS Health.
"This vaccine is such a longtime coming, and also such a surprise, a nice Christmas present," said Katie Russo, an Atria Springdale resident in Kentucky. "I'm most excited to enjoy dinner with friends again. I know in the meantime, we're making sure that we will stay as safe as possible, and I hope everyone else keeps staying safe, too."
Staff at Brookdale Charleston Gardens in Charleston, West Virginia, transformed their vaccine clinic into a party, offering cake and candy canes along with the vaccine. "After so many months of special protocols and heightened precautions during the pandemic, there is a sense that hope is here!" says Lucinda Baier, president and CEO of Brookdale Senior Living, which has 726 communities in many states.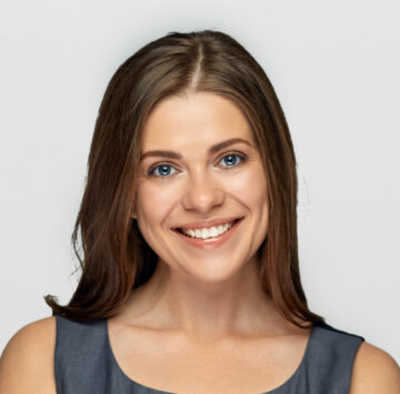 Talk with a Senior Living Advisor
Our advisors help 300,000 families each year find the right senior care for their loved ones.
Assisted Living Residents Receive Priority Vaccination
The Centers for Disease Control and Prevention recommended residents and staff in long-term care communities be in Phase 1 of vaccine distribution. In December, several milestones were reached to launch a vaccination program for older adults in community settings. Ninety-seven percent of assisted living communities will offer the vaccine, according to a recent survey of A Place for Mom's network of 14,000 communities.
A Place for Mom, Dec. 2020
New assisted living residents may be eligible for vaccination
New assisted living residents may also be vaccinated, say senior living officials. Policies vary by community — for example, at Sunrise Senior Living, a new resident must be moved into a community 10 days in advance of the scheduled vaccine clinic date to be eligible. To learn more about vaccine plans at communities near you, contact our Senior Living Advisors.  
Clinics began in 50 states December 28
Monday, December 21, assisted living residents and staff in 12 states — Connecticut, Florida, Kentucky, Maine, Maryland, Nevada, New Hampshire, New York, Ohio, Oklahoma, Oregon, and Vermont — received their first dose to protect against COVID-19. Pharmacies began administering the vaccine to assisted living residents and staff in the remaining 36 states on December 28.
CVS expects to vaccinate four million long-term care residents and staff nationwide by mid-March. Walgreens aims to vaccinate three million residents and workers during the same time.
So far, the Food and Drug Administration has authorized two vaccines by pharmaceutical companies Pfizer and Moderna for emergency use to prevent the coronavirus infection. The vaccine assisted living residents will receive depends on the state where they live.
---
Sources:
A Place for Mom. "Community Survey, December 2020."
CVS Health. "CVS Health begins administering COVID-19 vaccines in long-term care facilities."
https://cvshealth.com/news-and-insights/press-releases/cvs-health-begins-administering-covid-19-vaccines-in-long-term.
Walgreens. "Walgreens Begins Administration of Pfizer's COVID-19 Vaccine in Long-Term Care Facilities." https://news.walgreens.com/covid-19/press-releases-1/walgreens-begins-administration-of-pfizers-covid-19-vaccine-in-long-term-care-facilities.htm.