When today's seniors were children, there were no televisions. Jet airliners didn't exist, and mechanical adding machines were the closest thing to computers around. It's remarkable how much has changed. Technologies that would have seemed like science fiction fantasies to seniors when they were children are now being used at many of today's senior living communities to make their lives safer, healthier and more enjoyable.
Here's a snapshot of how senior communities are using technologies to improve their residents' lives:
Real-Time Sensors and Monitoring Systems That Maximize Safety
Imagine that a resident is relaxing alone in her assisted living apartment one evening after dinner. In the bathroom she falls, strikes her head, and becomes unconscious. At some assisted living communities, it's possible this resident wouldn't be found for several hours. But many assisted living communities have begun to use monitoring systems that detect these types of emergencies without sacrificing resident privacy.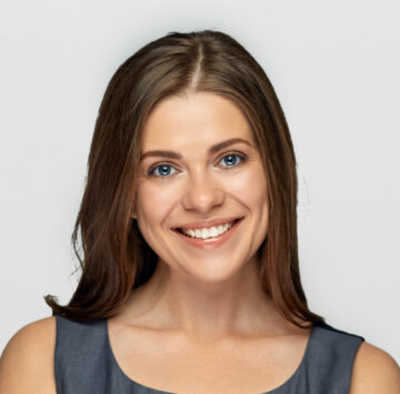 Talk with a Senior Living Advisor
Our advisors help 300,000 families each year find the right senior care for their loved ones.
They work like this: Sensors in the resident's apartment detect his or her movement and activity. When the system detects unusual activity (or lack thereof) that it has been taught to recognize as concerning (for example, a resident spending too long in the bathroom) an alert can be sent to facility staff to check on the senior. These systems, which include QuietCare and WellAware, honor resident's privacy in the respect that they are not monitored by people and accomplish their goal without the use of cameras or microphones. More advanced systems such as Stealth Health and GrandCare are even able track vital signs.
Of course no technology can replace the oversight of a watchful and caring staff member. These systems aren't designed to replace staff, but instead work in concert with them to maximize the safety of the residents.
Brain Fitness Apps That Forestall Memory Loss
Touchscreen notepad devices, most notably iPads, have made their way into the repertoire of tools that communities use to help residents exercise their minds and keep sharp. We recently reported a steep increase in the use of iPads at Alzheimer's and dementia care facilities for this very reason. But residents at assisted living and independent living communities are also using computerized brain game systems on iPads and other devices as a prophylactic to prevent memory loss. For example, Tracey Harvey of the senior living provider GenCare Lifestyle told us about how they use technologies for seniors that exercise their minds, "GenCare emphasizes mental fitness to enhance mental acuity and mental awareness. Technology created especially for seniors' enables residents to stay sharp with brain games and puzzles." One reason these tools are so popular is because they often blur the distinction between games and therapy, and many communities have made time for them as part of their regular activities calendars.
Wired Communities Keeping Seniors Connected
The iPad and similar technologies are versatile enough that it can be used for much more than brain games. More and more seniors are retiring from the workforce are internet users with strong computer skills. They expect access to up-to-date computers and internet access, which most communities provide. So computing technology is becoming basic a basic amenity at communities. Travey Harvey of Gencare said that they provide computer centers to residents to help them keep connected with the their loved ones. She says, "These centers allow residents to check email and use Skype to keep in touch with their friends and families." Senior communities also usually provide wireless internet connections for residents who have mobile devices or computers in their apartments.
And a news report from last year described how iPads are provided to all new residents at Grapevine Senior Retirement Community in Seattle.  The iPads connect residents to one another, as well as friends and family who live outside the community. The activities director of the community, Donna Weeks, said, "It really is a unique sight to walk into the community and see so many elderly people using modern technology." In addition to better connecting residents with one another and the outside world, it also provides an almost infinite library of reading material at their fingertips. Weeks says, "Many of our residents used to like reading. But some of the books they wanted to read weren't available in large print. The iPad devices allow the residents to customize the size of the print in the books they are reading, which allows them to enjoy any book that is available online."
The availability of computers increases the educational opportunities available to residents at senior communities. According to Senior Housing News, 22% of continuing care retirement communities (also known as CCRCs) offer online education to their residents, and that's expected to grow to 69% in the next four years.
But entertainment is part of the equation too. At Grapvine Retirement, iPads are also used to host a weekly Angry Birds tournament.
Providing Health and Wellness Options
Senior living communities offer exercise and fitness classes to their residents, and frequently have top-of-the-line gyms and fitness centers onsite for residents to use. For example, The Bellettini, an independent and assisted living community in Bellevue, Washington is among the communities using a machine that, with the help of a personal trainer, can test and strengthen resident's ability to balance, and thus help residents to avoid falls.
Gencare Lifestyle at Renton in Renton, Washington has a fitness centers outfitted by Technogym, who provide highly computerized fitness equipment "specially designed for the senior body." Advanced exercise equipment by is used by senior communities to help seniors improve flexibility, balance and strength.
Technology is also used to promote promoting resident's wellness through electronic medical records, which are beginning to be adopted at senior communities. Electronic medical records software helps get accurate information to community staff in a timely manner to minimize the possibility of mistakes such as medication or allergy mix-ups. Medical records software being used by senior communities include Alis and AnswersElite,
How has high-tech senior living changed the way you or a loved one has aged? Share your thoughts with us in the comments below.
Related Articles: